One Health in Action: Global Food Systems and Our Well-being
Week 1: July 9-15, 2017
The registration period for this program has passed.
Please contact us if you have any questions.
Join our e-mail list to be alerted when new course information is available (late December).
Global changes in climate, economies, transportation, and resource use, as well as environmental agents that propel infectious diseases across borders and species, profoundly challenge public health.
Assisted by faculty from Cornell's Master of Public Health Program, Gen Meredith, the program's associate director, will introduce us to "One Health"—a collaborative cross-discipline effort to ensure optimal health for people, animals, and the environment. This approach recognizes that a healthy world is necessary to healthy people and that coordinated best practices in veterinary medicine, environmental sciences, agriculture, economics, and human behavior can enormously benefit public and planetary health.
We will explore sustainable land use; study safe food production, processing, storage, delivery, and consumption; and debate the use of GMOs. Come see how this integrated approach, which goes far beyond traditional human health models, applies to you, your health, and our world.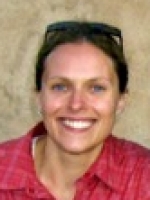 Genevieve Meredith
A graduate of McGill University's Faculty of Medicine and the University of Massachusetts' School of Public Health, Gen Meredith is the associate director of Cornell's Master of Public Health program.
Before coming to Cornell, Gen spent eight years leading large... > more
Registration
Once you've registered, we'll send you materials on the academic program and other information to help you prepare for CAU. A $50 per person, per class, non-refundable deposit is required with your registration. All deposits are applied to the full program charges. Register now!
Program charges
Below are the program fees and housing choices for the on-campus summer programs. Please contact us if you have questions.
For those staying on campus, the program fee (per adult, per week) covers the course, lodging, sixteen meals, coffee breaks, hospitality hours, welcome and farewell parties, conference-lot parking fees, and use of most of Cornell's campus facilities. Some courses have additional fees. Wednesday supper is on your own. Some campus facilities, such as the golf course, also charge specific user fees. Weekly program rates vary with the accommodation you select:
Program fee including on-campus housing and meals
Court/Kay Hall: double occupancy per adult $1,932, single supplement $100
Room w/private bathroom: double occupancy per adult $1,990, single supplement $150
Program fee for commuters and for those staying at Hilton Homewood Suites*: $1,115
*This fee does not include housing or meals. If you wish to stay at Hilton Homewood Suites, please call 607.266.0000 to make a reservation in the CAU block.
Commuter meal plan option: $425. Most CAUers staying at Hilton Homewood Suites select our meal plan for the week in order to enjoy the full CAU experience.