Taking Flight: An Introduction to the World of Birds
Week 1: July 9-15, 2017
The registration period for this program has passed.
Please contact us if you have any questions.
Join our e-mail list to be alerted when new course information is available (late December).
Comprising acres of woods, marshes, and ponds off Sapsucker Woods Road, the Cornell Lab of Ornithology is a national treasure. On early morning excursions there we will study the color and song, the habits and habitats of a wealth of birds, from the tiny Ruby-throated Hummingbird to the Pileated Woodpecker.
David Toews, holder of Canada's prestigious Banting Fellowship, researcher at the Lab, and an excellent birder, will lead us through bird walks, seminars, hands-on activities such as banding, and an excursion to Montezuma National Wildlife Refuge, as we explore avian biology and learn what makes birds so fascinating.
The Lab of Ornithology, a Cornell and national treasure, works to interpret and conserve the earth's biological diversity through research, education, and citizen science.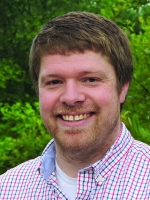 David Toews
David Toews is a postdoctoral fellow working in the Lovette Lab at the Cornell Lab of Ornithology and one of Canada's prestigious Banting Fellows. He recently finished his PhD in the Irwin Lab at the University of British Columbia.
...
> more
Registration
Once you've registered, we'll send you materials on the academic program and other information to help you prepare for CAU. A $50 per person, per class, non-refundable deposit is required with your registration. All deposits are applied to the full program charges. Register now!
Program charges
Below are the program fees and housing choices for the on-campus summer programs. Please contact us if you have questions.
For adults staying on campus, the program fee (per adult, per week) includes the course, lodging, fifteen all-you-care-to-eat meals, banquet dinner, coffee breaks, hospitality hours, evening lectures, walks and talks, welcome and farewell receptions, conference-lot parking fees, and use of most of Cornell's campus facilities. Some courses have additional fees as noted. Wednesday dinner is on your own. Some campus facilities, such as the golf course, also charge specific user fees.
Standard room, on-campus housing, and meals
$1,970 double occupancy, $100 single supplement
Standard room, on-campus housing with exclusive bath, and meals
$2,030 double occupancy, $150 single supplement
Course fee for commuters and those staying at Hilton Homewood Suites
$1,285. This fee does not include housing or meals. If you wish to stay at Hilton Homewood Suites, please call 607.266.0000 to make a reservation in the CAU block.
Commuter meal plan option
$327. Most CAUers staying at Hilton Homewood Suites select our meal plan for the week in order to enjoy the full CAU experience. It includes six breakfasts, five lunches, and four dinners.