Sharia: The Origins and Workings of Islamic Law
Week 2: July 16-22, 2017
The registration period for this program has passed.
Please contact us if you have any questions.
Join our e-mail list to be alerted when new course information is available (late December).
Based on the Quran and the sayings of the prophet Muhammad, sharia—Islamic law—deals not only with crime, politics, marriage, divorce, inheritance, trade, and economics, but also with personal hygiene, gender relations, diet, and prayer.
Across the globe, Muslims currently discuss and debate the role that sharia (the "way" or "path") should play in the societies in which they live. What better time than now to examine sharia and its history with David Powers, professor of Near Eastern studies and specialist on Islamic law?
By reading and analyzing judicial opinions from the fourteenth and fifteenth centuries, we'll learn how sharia functioned in Muslim communities in the past and consider how it operates today, both in the Muslim world and in the West. Come prepared to deliberate and leave with a deeper understanding of sharia and of Islam.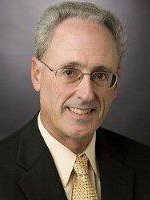 David Powers
David Powers received his PhD from Princeton in 1979 and began teaching at Cornell in the same year. His courses deal with Islamic civilization, Islamic history and law, and classical Arabic texts, and his research focuses on the history of... > more
Registration
Once you've registered, we'll send you materials on the academic program and other information to help you prepare for CAU. A $50 per person, per class, non-refundable deposit is required with your registration. All deposits are applied to the full program charges. Register now!
Program charges
Below are the program fees and housing choices for the on-campus summer programs. Please contact us if you have questions.
For adults staying on campus, the program fee (per adult, per week) includes the course, lodging, fifteen all-you-care-to-eat meals, banquet dinner, coffee breaks, hospitality hours, evening lectures, walks and talks, welcome and farewell receptions, conference-lot parking fees, and use of most of Cornell's campus facilities. Some courses have additional fees as noted. Wednesday dinner is on your own. Some campus facilities, such as the golf course, also charge specific user fees.
Standard room, on-campus housing, and meals
$1,970 double occupancy, $100 single supplement
Standard room, on-campus housing with exclusive bath, and meals
$2,030 double occupancy, $150 single supplement
Course fee for commuters and those staying at Hilton Homewood Suites
$1,285. This fee does not include housing or meals. If you wish to stay at Hilton Homewood Suites, please call 607.266.0000 to make a reservation in the CAU block.
Commuter meal plan option
$327. Most CAUers staying at Hilton Homewood Suites select our meal plan for the week in order to enjoy the full CAU experience. It includes six breakfasts, five lunches, and four dinners.