D. H. Lawrence and the Great War: The Rainbow and Women in Love
Week 3: July 23-29, 2017
The registration period for this program has passed.
Please contact us if you have any questions.
Join our e-mail list to be alerted when new course information is available (late December).
The Walter and Susan Schenker Course in the Humanities/Creative Arts
Torn between his father's proletarian background and his educated mother's social ambitions, D. H. Lawrence wrestled with extremes. He hated the soul-constricting narrowness of working-class life, yet celebrated its innate warmth in the face of a dehumanizing industrialism. Politically, he oscillated between chauvinistic forms of authoritarianism and a radical openness to the Other. He detested pornography yet wrote frankly and abundantly about sex. Drawn to English tradition, he still championed international modernism while challenging conventional realism.
In lively discussions led by David Faulkner of Cornell's Department of English, we'll analyze how some of these themes and struggles play out in The Rainbow (seized and suppressed as obscene after its publication during World War I) and its sequel, Women in Love. A century later, we'll see what still resonates for us in these two great works. (Penguin editions, please.)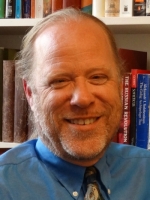 David Faulkner
David Faulkner joined the Cornell faculty as a senior lecturer in the Department of English in 2007. He teaches in the first-year writing program, including the Writing Workshop. He has also taught writing and literature at Princeton University, Tompkins Cortland... > more
Registration
Once you've registered, we'll send you materials on the academic program and other information to help you prepare for CAU. A $50 per person, per class, non-refundable deposit is required with your registration. All deposits are applied to the full program charges. Register now!
Program charges
Below are the program fees and housing choices for the on-campus summer programs. Please contact us if you have questions.
For adults staying on campus, the program fee (per adult, per week) includes the course, lodging, fifteen all-you-care-to-eat meals, banquet dinner, coffee breaks, hospitality hours, evening lectures, walks and talks, welcome and farewell receptions, conference-lot parking fees, and use of most of Cornell's campus facilities. Some courses have additional fees as noted. Wednesday dinner is on your own. Some campus facilities, such as the golf course, also charge specific user fees.
Standard room, on-campus housing, and meals
$1,970 double occupancy, $100 single supplement
Standard room, on-campus housing with exclusive bath, and meals
$2,030 double occupancy, $150 single supplement
Course fee for commuters and those staying at Hilton Homewood Suites
$1,285. This fee does not include housing or meals. If you wish to stay at Hilton Homewood Suites, please call 607.266.0000 to make a reservation in the CAU block.
Commuter meal plan option
$327. Most CAUers staying at Hilton Homewood Suites select our meal plan for the week in order to enjoy the full CAU experience. It includes six breakfasts, five lunches, and four dinners.