The Jewish American Experience
Week 4: July 30-August 5, 2017
The registration period for this program has passed.
Please contact us if you have any questions.
Join our e-mail list to be alerted when new course information is available (late December).
The Kathy Dwyer Marble '63, MAT '65, CAU Seminar
From 1880 to 1920, millions of Eastern European Jews, seeking opportunity and freedom from persecution, arrived in the New World. Like Irish Americans, Italian Americans, Asian Americans, Muslim Americans, and others, Jews struggled to acculturate, obtain acceptance, succeed—and retain their ethnic and religious identity.
In this course, two CAU favorites, Glenn Altschuler and Ross Brann, will examine the transformation of Jewish Americans from outsiders to insiders in society, politics, culture, and industry, and compare it with the experience of other immigrant groups. Topics will include Jewish movie moguls; Jews and organized labor; varieties of American Judaism; the relationship between blacks and Jews; Woody Allen's World; "The Jewish Lobby"; secularization and intermarriage; anti-Semitism on college campuses; and the evolving relationship between Jewish Americans and Israel.
As with Levy's Rye Bread, you don't have to be Jewish to enjoy this course!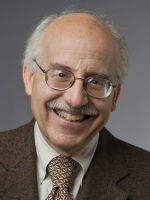 Glenn Altschuler
Glenn Altschuler is dean of the School of Continuing Education and Summer Sessions and the Thomas and Dorothy Litwin Professor of American Studies at Cornell University. He received his PhD in American history from Cornell in 1976 and has been... > more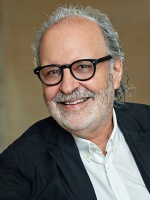 Ross Brann
The M. R. Konvitz Professor of Judeo-Islamic Studies, Ross Brann studied at the University of California, Berkeley; the Hebrew University, Jerusalem; New York University; and the American University in Cairo. He has taught at Cornell University since 1986 and served... > more
Registration
Once you've registered, we'll send you materials on the academic program and other information to help you prepare for CAU. A $50 per person, per class, non-refundable deposit is required with your registration. All deposits are applied to the full program charges. Register now!
Program charges
Below are the program fees and housing choices for the on-campus summer programs. Please contact us if you have questions.
For those staying on campus, the program fee (per adult, per week) covers the course, lodging, sixteen meals, coffee breaks, hospitality hours, welcome and farewell parties, conference-lot parking fees, and use of most of Cornell's campus facilities. Some courses have additional fees. Wednesday supper is on your own. Some campus facilities, such as the golf course, also charge specific user fees. Weekly program rates vary with the accommodation you select:
Program fee including on-campus housing and meals
Court/Kay Hall: double occupancy per adult $1,932, single supplement $100
Room w/private bathroom: double occupancy per adult $1,990, single supplement $150
Program fee for commuters and for those staying at Hilton Homewood Suites*: $1,115
*This fee does not include housing or meals. If you wish to stay at Hilton Homewood Suites, please call 607.266.0000 to make a reservation in the CAU block.
Commuter meal plan option: $425. Most CAUers staying at Hilton Homewood Suites select our meal plan for the week in order to enjoy the full CAU experience.