Ten Astronomical Discoveries That Shook Our Universe
Week 1: July 8-14, 2018
The registration period for this program has passed.
Please contact us if you have any questions.
Join our e-mail list to be alerted when new course information is available (late December).
The Kathy Dwyer Marble '63, MAT '65, CAU Seminar
Aristarchus of Samos proposed in second century BCE that the Earth revolved around the sun. Copernicus supported the theory in 1543, and Galileo proved it in 1633—only to be imprisoned for life by the Inquisition. Such is the supreme struggle for acceptance of scientific advances that challenge received wisdom!
In this course, led by astronomy professor Martha Haynes, we will review some of the most important discoveries in the history of astronomy, from the ancients to Eddington, Hubble, and the recent Nobel laureates. We'll discuss how the discoveries were made; learn their scientific, philosophical, and cultural contexts; and grasp their revolutionary impact on our understanding of cosmic history. Prepare to feel the universe and your mind expand.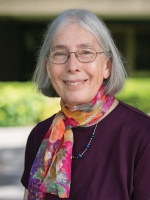 Martha P. Haynes
Martha P. Haynes, Goldwin Smith Professor of Astronomy, studies the large-scale distribution of galaxies in the local universe and especially how local environment influences galaxy formation and evolution. She co-leads the Arecibo Legacy Fast ALFA Survey (ALFALFA), the aim of...
> more
Registration
Once you've registered, we'll send you materials on the academic program and other information to help you prepare for CAU. A $50 per person, per class, non-refundable deposit is required with your registration. All deposits are applied to the full program charges. Register now!
Program charges
Below are the program fees and housing choices for the on-campus summer programs. Please contact us if you have questions.
For adults staying on campus, the program fee (per adult, per week) includes the course, lodging, fifteen all-you-care-to-eat meals, banquet dinner, coffee breaks, hospitality hours, evening lectures, walks and talks, welcome and farewell receptions, conference-lot parking fees, and use of most of Cornell's campus facilities. Some courses have additional fees as noted. Wednesday dinner is on your own. Some campus facilities, such as the golf course, also charge specific user fees.
Standard room, on-campus housing, and meals
$1,970 double occupancy, $100 single supplement
Standard room, on-campus housing with exclusive bath, and meals
$2,030 double occupancy, $150 single supplement
Course fee for commuters and those staying at Hilton Homewood Suites
$1,285. This fee does not include housing or meals. If you wish to stay at Hilton Homewood Suites, please call 607.266.0000 to make a reservation in the CAU block.
Commuter meal plan option
$327. Most CAUers staying at Hilton Homewood Suites select our meal plan for the week in order to enjoy the full CAU experience. It includes six breakfasts, five lunches, and four dinners.