Digital Photography: Beyond the Snapshot
Week 1: July 8-14, 2018
The registration period for this program has passed.
Please contact us if you have any questions.
Join our e-mail list to be alerted when new course information is available (late December).
The David A. and Nancy Tobin Seminar of the Arts
No matter your skills, no matter your subject, this class will help advance your photography to the next level. Join Jennifer Gioffre and David Todd for a week of focused study exploring the major themes of portraiture, landscape, still life, and abstraction. Each day will begin with an in-depth lecture highlighting compositional techniques used to create the most successful photographs in history. Freshly inspired, we'll pick up our cameras and practice our craft in a variety of locations across campus, both indoors and out.
Technical exercises and on-the-fly personal instruction will answer any question you've ever wanted to ask a professional photographer. We'll complete the week by sharing our final print exhibition with the entire CAU community. N.B.: All participants must bring a laptop—Mac or PC. Materials fee: $40.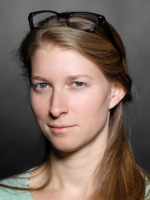 Jennifer Gioffre
A technology-driven fine art photographer, Jennifer Gioffre is currently a teaching support specialist in Cornell's College of Architecture, Art and Planning, where she manages the photography facilities and teaches digital photography workshops.
Jennifer studied at the Rochester Institute of Technology... > more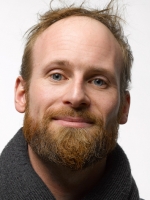 David Todd
A visiting scholar in Cornell's School of Architecture, Art and Planning, David Todd is a conceptual artist engaged in redefining photography today. His interests reach all boundaries of the medium, from history and theory to fine art, commercial imaging, and... > more
Registration
Once you've registered, we'll send you materials on the academic program and other information to help you prepare for CAU. A $50 per person, per class, non-refundable deposit is required with your registration. All deposits are applied to the full program charges. Register now!
Program charges
Below are the program fees and housing choices for the on-campus summer programs. Please contact us if you have questions.
For those staying on campus, the program fee (per adult, per week) covers the course, lodging, sixteen meals, coffee breaks, hospitality hours, welcome and farewell parties, conference-lot parking fees, and use of most of Cornell's campus facilities. Some courses have additional fees. Wednesday supper is on your own. Some campus facilities, such as the golf course, also charge specific user fees. Weekly program rates vary with the accommodation you select:
Program fee including on-campus housing and meals
Court/Kay Hall: double occupancy per adult $1,932, single supplement $100
Room w/private bathroom: double occupancy per adult $1,990, single supplement $150
Program fee for commuters and for those staying at Hilton Homewood Suites*: $1,115
*This fee does not include housing or meals. If you wish to stay at Hilton Homewood Suites, please call 607.266.0000 to make a reservation in the CAU block.
Commuter meal plan option: $425. Most CAUers staying at Hilton Homewood Suites select our meal plan for the week in order to enjoy the full CAU experience.