1968
Week 2: July 15-21, 2018
The registration period for this program has passed.
Please contact us if you have any questions.
Join our e-mail list to be alerted when new course information is available (late December).
CAU's Fiftieth Anniversary Seminar
This was a year that rocked America and Europe. Apollo 8 circled the moon, Martin Luther King Jr. and Robert F. Kennedy were assassinated, the Vietnam War ground on, and protests against the war and racial discrimination exploded across the country. France was virtually paralyzed by strikes and student demonstrations, while revolts shook Soviet rule in Eastern Europe. Campuses like Columbia and Berkeley were convulsed with protests. (Cornell's "1968" came a year later.)
On the fiftieth anniversary of this turmoil, and of the founding of CAU, we will look back on seismic 1968. Led by Sidney Tarrow—Maxwell Upson Professor Emeritus of Government and author of Power in Movement and The Language of Contention—and a team of guest lecturers, we will explore the meaning, the memory, and the durability of the heritage of 1968 in both the United States and Europe.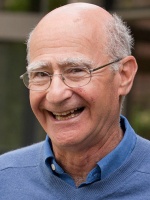 Sidney Tarrow
Sidney Tarrow is the Maxwell M. Upson Emeritus Professor of Government and adjunct professor at the Cornell Law School. A graduate of Syracuse, Columbia, and Berkeley, Sid began his career with field research on parties and social movements in Italy... > more
Registration
Once you've registered, we'll send you materials on the academic program and other information to help you prepare for CAU. A $50 per person, per class, non-refundable deposit is required with your registration. All deposits are applied to the full program charges. Register now!
Program charges
Below are the program fees and housing choices for the on-campus summer programs. Please contact us if you have questions.
For adults staying on campus, the program fee (per adult, per week) includes the course, lodging, fifteen all-you-care-to-eat meals, banquet dinner, coffee breaks, hospitality hours, evening lectures, walks and talks, welcome and farewell receptions, conference-lot parking fees, and use of most of Cornell's campus facilities. Some courses have additional fees as noted. Wednesday dinner is on your own. Some campus facilities, such as the golf course, also charge specific user fees.
Standard room, on-campus housing, and meals
$1,970 double occupancy, $100 single supplement
Standard room, on-campus housing with exclusive bath, and meals
$2,030 double occupancy, $150 single supplement
Course fee for commuters and those staying at Hilton Homewood Suites
$1,285. This fee does not include housing or meals. If you wish to stay at Hilton Homewood Suites, please call 607.266.0000 to make a reservation in the CAU block.
Commuter meal plan option
$327. Most CAUers staying at Hilton Homewood Suites select our meal plan for the week in order to enjoy the full CAU experience. It includes six breakfasts, five lunches, and four dinners.