The Trial of Socrates
Week 2: July 15-21, 2018
The registration period for this program has passed.
Please contact us if you have any questions.
Join our e-mail list to be alerted when new course information is available (late December).
In 399 BCE the Greek philosopher Socrates was charged with corrupting Athenian youth and promoting atheism. Convicted and sentenced to death, he resisted the entreaties of friends and students to flee, drank the fatal hemlock, and became an iconic martyr to the perils of thinking for yourself.
Led by lively professor Michael Fontaine, we'll read accounts of this trial, including contemporary English translations of Plato's philosophical dialogues Euthyphro, Crito, and Phaedo, Aristophanes' outrageous comedy Clouds, and, of course, Plato's Apology of Socrates, often considered the finest piece of rhetoric in Western history. We'll immerse ourselves in the methods of Socratic dialogue and in issues of just and unjust laws, the relationships of countries to their citizens, and profound questions of ethics.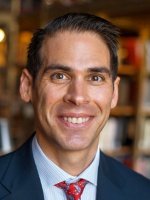 Michael Fontaine
Michael Fontaine is a professor in Cornell's Department of Classics and acting dean of the University Faculty. His scholarly specialization is Latin and Greek philology and the literature of the late Roman Republic. He regularly offers lively courses on Greek... > more
Registration
Once you've registered, we'll send you materials on the academic program and other information to help you prepare for CAU. A $50 per person, per class, non-refundable deposit is required with your registration. All deposits are applied to the full program charges. Register now!
Program charges
Below are the program fees and housing choices for the on-campus summer programs. Please contact us if you have questions.
For adults staying on campus, the program fee (per adult, per week) includes the course, lodging, fifteen all-you-care-to-eat meals, banquet dinner, coffee breaks, hospitality hours, evening lectures, walks and talks, welcome and farewell receptions, conference-lot parking fees, and use of most of Cornell's campus facilities. Some courses have additional fees as noted. Wednesday dinner is on your own. Some campus facilities, such as the golf course, also charge specific user fees.
Standard room, on-campus housing, and meals
$1,970 double occupancy, $100 single supplement
Standard room, on-campus housing with exclusive bath, and meals
$2,030 double occupancy, $150 single supplement
Course fee for commuters and those staying at Hilton Homewood Suites
$1,285. This fee does not include housing or meals. If you wish to stay at Hilton Homewood Suites, please call 607.266.0000 to make a reservation in the CAU block.
Commuter meal plan option
$327. Most CAUers staying at Hilton Homewood Suites select our meal plan for the week in order to enjoy the full CAU experience. It includes six breakfasts, five lunches, and four dinners.