Cyanotype: A Bold Blue Art Form
Week 2: July 15-21, 2018
The registration period for this program has passed.
Please contact us if you have any questions.
Join our e-mail list to be alerted when new course information is available (late December).
Begun in the 1840s with the harnessing of the sun to make botanical images, the uniquely bold and blue cyanotype is experiencing an exciting renaissance today. Worldwide, galleries display its modern iterations: drawings, paintings, prints, photographs, architecture, fashion, and digital media. With artists and photographers Jennifer Gioffre and David Todd, we will make creative images using techniques both in the darkroom and under the sun.
After a visit to the Kroch Library's collection of Liberty Hyde Bailey cyanotypes, we'll experiment with the full printing processes: hand-coating surfaces with light-sensitive chemicals, exposing them under the summer sun, and washing them to reveal the final images, permanently imprinted in elegant blues on surfaces from fabric and paper to unglazed pottery and wood. By week's end, we'll all have the skills necessary to continue printing on our own. Materials fee: $120.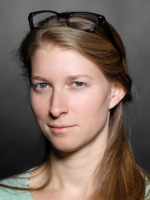 Jennifer Gioffre
A technology-driven fine art photographer, Jennifer Gioffre is currently a teaching support specialist in Cornell's College of Architecture, Art and Planning, where she manages the photography facilities and teaches digital photography workshops.
Jennifer studied at the Rochester Institute of Technology... > more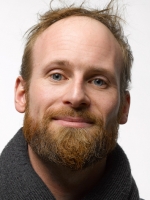 David Todd
A visiting scholar in Cornell's School of Architecture, Art and Planning, David Todd is a conceptual artist engaged in redefining photography today. His interests reach all boundaries of the medium, from history and theory to fine art, commercial imaging, and... > more
Registration
Once you've registered, we'll send you materials on the academic program and other information to help you prepare for CAU. A $50 per person, per class, non-refundable deposit is required with your registration. All deposits are applied to the full program charges. Register now!
Program charges
Below are the program fees and housing choices for the on-campus summer programs. Please contact us if you have questions.
For those staying on campus, the program fee (per adult, per week) covers the course, lodging, sixteen meals, coffee breaks, hospitality hours, welcome and farewell parties, conference-lot parking fees, and use of most of Cornell's campus facilities. Some courses have additional fees. Wednesday supper is on your own. Some campus facilities, such as the golf course, also charge specific user fees. Weekly program rates vary with the accommodation you select:
Program fee including on-campus housing and meals
Court/Kay Hall: double occupancy per adult $1,932, single supplement $100
Room w/private bathroom: double occupancy per adult $1,990, single supplement $150
Program fee for commuters and for those staying at Hilton Homewood Suites*: $1,115
*This fee does not include housing or meals. If you wish to stay at Hilton Homewood Suites, please call 607.266.0000 to make a reservation in the CAU block.
Commuter meal plan option: $425. Most CAUers staying at Hilton Homewood Suites select our meal plan for the week in order to enjoy the full CAU experience.