From the Puritans to the Panthers: The American Political Tradition
Week 3: July 22-28, 2018
The registration period for this program has passed.
Please contact us if you have any questions.
Join our e-mail list to be alerted when new course information is available (late December).
The Ralph Janis Seminar in History
From the Puritans' "City on a Hill" to the American Revolution, Jefferson, and the Constitution. From slavery to the Civil War and from the Civil Rights movement to the Black Panthers. From the New Deal to the Cold War, women's rights to gender politics. These critical moments and movements in United States history made seminal contributions to American political thought—inspiring and nurturing the idea of our exceptionalism, our love affair with rights and liberal individualism, our persistent ambivalence about the authority of government, and our troubled history with racial domination.
In this class, we'll identify deep intellectual continuities as well as persistent points of contention. With engaging government professors Isaac Kramnick and Jason Frank, we'll explore—in lecture and discussion and through readings of influential texts—the political ideas and ideals of America itself.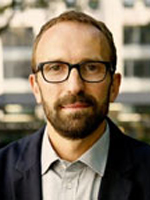 Jason Frank
Jason Frank is an associate professor in the Department of Government and the department's director of graduate studies. His primary field is political theory, and his research and teaching interests include democratic theory, American political thought, politics and literature, political...
> more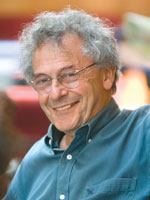 Isaac Kramnick
Isaac Kramnick recently retired as the Richard J. Schwartz Professor of Government at Cornell, where he taught since 1972. He taught and wrote principally in the area of English and American political thought and history.
The author or editor of... > more
Registration
Once you've registered, we'll send you materials on the academic program and other information to help you prepare for CAU. A $50 per person, per class, non-refundable deposit is required with your registration. All deposits are applied to the full program charges. Register now!
Program charges
Below are the program fees and housing choices for the on-campus summer programs. Please contact us if you have questions.
For adults staying on campus, the program fee (per adult, per week) includes the course, lodging, fifteen all-you-care-to-eat meals, banquet dinner, coffee breaks, hospitality hours, evening lectures, walks and talks, welcome and farewell receptions, conference-lot parking fees, and use of most of Cornell's campus facilities. Some courses have additional fees as noted. Wednesday dinner is on your own. Some campus facilities, such as the golf course, also charge specific user fees.
Standard room, on-campus housing, and meals
$1,970 double occupancy, $100 single supplement
Standard room, on-campus housing with exclusive bath, and meals
$2,030 double occupancy, $150 single supplement
Course fee for commuters and those staying at Hilton Homewood Suites
$1,285. This fee does not include housing or meals. If you wish to stay at Hilton Homewood Suites, please call 607.266.0000 to make a reservation in the CAU block.
Commuter meal plan option
$327. Most CAUers staying at Hilton Homewood Suites select our meal plan for the week in order to enjoy the full CAU experience. It includes six breakfasts, five lunches, and four dinners.