Hip Hop: Its Impact on Music, Art, and Culture
Week 4:
This program is no longer available.
Please contact us if you have any questions.
Hip hop's extraordinary origins, evolution, and influence on American—indeed worldwide—culture over the past forty years provide a unique opportunity to explore its impact not only on dance, art, and music, but also on such challenging issues as race, privilege, and social justice. CAUers participating in past iterations of this class said it was nothing short of transformative.
Celebrated DJ and producer Rich Medina '92 and Ben Ortiz, assistant curator of Cornell's Hip Hop Collection, will lead our in-depth exploration of hip hop's core artistic elements—Djing, rapping, breakdancing, and graffiti—and their intersection with socioeconomics, law enforcement, incarceration, sexism/misogyny, and more. Our discussions will draw on unique artifacts in Cornell's Hip Hop Collection, the largest such archive in the world. Whether you are new to hip hop or an experienced fan, join this inspirational week of lectures, discussions, and artistic demonstrations.
Rich was among the DJs featured in a recent op-ed in The New York Times, "A DJ Could Save Your Life Tonight."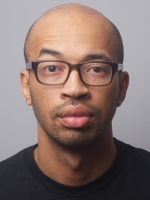 Richard Medina
Rich Medina graduated from Cornell in 1992, played semi-pro basketball for a season, and then worked for two Fortune 500s before deciding to give up a six-figure job at Abbott Laboratories to pursue his dream of becoming a DJ. He... > more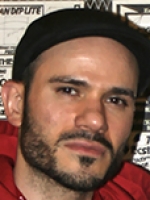 Ben Ortiz
Ben Ortiz is the assistant curator of the Cornell Hip Hop Collection (CHHC), which is part of Cornell University Library's Rare and Manuscript Collections division. The world's most extensive research archive on hip hop music and culture, the CHHC is... > more
Registration
Registration is closed for this class. Please contact CAU if you have questions.
Program charges
Below are the program fees and housing choices for the on-campus summer programs. Please contact us if you have questions.
For adults staying on campus, the program fee (per adult, per week) includes the course, lodging, fifteen all-you-care-to-eat meals, banquet dinner, coffee breaks, hospitality hours, evening lectures, walks and talks, welcome and farewell receptions, conference-lot parking fees, and use of most of Cornell's campus facilities. Some courses have additional fees as noted. Wednesday dinner is on your own. Some campus facilities, such as the golf course, also charge specific user fees.
Standard room, on-campus housing, and meals
$1,970 double occupancy, $100 single supplement
Standard room, on-campus housing with exclusive bath, and meals
$2,030 double occupancy, $150 single supplement
Course fee for commuters and those staying at Hilton Homewood Suites
$1,285. This fee does not include housing or meals. If you wish to stay at Hilton Homewood Suites, please call 607.266.0000 to make a reservation in the CAU block.
Commuter meal plan option
$327. Most CAUers staying at Hilton Homewood Suites select our meal plan for the week in order to enjoy the full CAU experience. It includes six breakfasts, five lunches, and four dinners.