Masters and Masterpieces of Film
Week 2: July 14-20, 2019
The registration period for this program has passed.
Please contact us if you have any questions.
Join our e-mail list to be alerted when new course information is available (late December).
Critic Roger Ebert's preferred definition of a great film was, "any movie he could not bear the thought of never seeing again." To which CAU would add, "any movie we couldn't bear not to talk about."
CAU's favorite film guru, Jonathan Kirshner, a Cornell economist with a keen interest in film industry, will focus his critical eye on a smorgasbord of spectacular cinema, mixing lectures, film clips, and discussion for a wide-ranging consideration of what makes a movie a masterpiece. Alfred Hitchcock's Rear Window, Stanley Kubrick's Eyes Wide Shut, Robert Altman's Gosford Park, François Truffaut's Day for Night, Woody Allen's Manhattan, and Olivier Assayas' Clouds of Sils Maria will be on our A list.
No special background in film studies is required. Just come with a zest for viewing and discussing movies. In spring 2019, Jonathan will send a list of films he'd like you to preview before the seminar.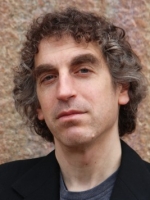 Jonathan Kirshner
Jonathan Kirshner is the Stephen and Barbara Friedman Professor of International Political Economy in the Department of Government at Cornell. His research and teaching interests focus on international relations, political economy (especially macroeconomics), and politics and film. He is currently... > more
Registration
Once you've registered, we'll send you materials on the academic program and other information to help you prepare for CAU. A $50 per person, per class, non-refundable deposit is required with your registration. All deposits are applied to the full program charges. Register now!
Program charges
Below are the program fees and housing choices for the on-campus summer programs. Please contact us if you have questions.
For adults staying on campus, the program fee (per adult, per week) includes the course, lodging, fifteen all-you-care-to-eat meals, banquet dinner, coffee breaks, hospitality hours, evening lectures, walks and talks, welcome and farewell receptions, conference-lot parking fees, and use of most of Cornell's campus facilities. Some courses have additional fees as noted. Wednesday dinner is on your own. Some campus facilities, such as the golf course, also charge specific user fees.
Standard room, on-campus housing, and meals
$1,970 double occupancy, $100 single supplement
Standard room, on-campus housing with exclusive bath, and meals
$2,030 double occupancy, $150 single supplement
Course fee for commuters and those staying at Hilton Homewood Suites
$1,285. This fee does not include housing or meals. If you wish to stay at Hilton Homewood Suites, please call 607.266.0000 to make a reservation in the CAU block.
Commuter meal plan option
$327. Most CAUers staying at Hilton Homewood Suites select our meal plan for the week in order to enjoy the full CAU experience. It includes six breakfasts, five lunches, and four dinners.