The Personal Essay 1: A Writing Workshop
Week 2: July 14-20, 2019
The registration period for this program has passed.
Please contact us if you have any questions.
Join our e-mail list to be alerted when new course information is available (late December).
Writing the personal essay—the informal or familiar or genuine essay—is a wonderful means of exploring what really matters to you.
In this class, you'll write about events in your life that have moved you and mull over those questions about the human experience that most compel your interest. You'll strive for conversational frankness and cultivate a high tolerance for uncertainty—writing not so much to prove ideas as to weigh their merits. In the process, you'll deepen your own and your readers' understanding of your life story. Charlie Green, senior lecturer in English, fiction writer, essayist, and seasoned teacher, will lead us as we analyze the work of published essayists and create, read, and discuss our own.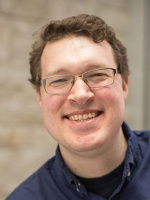 Charles Green
Charlie Green received his PhD in English from the University of Cincinnati and his MA in English from the University of Missouri. His novel,
The Gospels of Faith and Doubt,
explores the relationship between a messianic figure and his biographer....
> more
Registration
Once you've registered, we'll send you materials on the academic program and other information to help you prepare for CAU. A $50 per person, per class, non-refundable deposit is required with your registration. All deposits are applied to the full program charges. Register now!
Program charges
Below are the program fees and housing choices for the on-campus summer programs. Please contact us if you have questions.
For adults staying on campus, the program fee (per adult, per week) includes the course, lodging, fifteen all-you-care-to-eat meals, banquet dinner, coffee breaks, hospitality hours, evening lectures, walks and talks, welcome and farewell receptions, conference-lot parking fees, and use of most of Cornell's campus facilities. Some courses have additional fees as noted. Wednesday dinner is on your own. Some campus facilities, such as the golf course, also charge specific user fees.
Standard room, on-campus housing, and meals
$1,970 double occupancy, $100 single supplement
Standard room, on-campus housing with exclusive bath, and meals
$2,030 double occupancy, $150 single supplement
Course fee for commuters and those staying at Hilton Homewood Suites
$1,285. This fee does not include housing or meals. If you wish to stay at Hilton Homewood Suites, please call 607.266.0000 to make a reservation in the CAU block.
Commuter meal plan option
$327. Most CAUers staying at Hilton Homewood Suites select our meal plan for the week in order to enjoy the full CAU experience. It includes six breakfasts, five lunches, and four dinners.