Faculty
Kathleen Arnink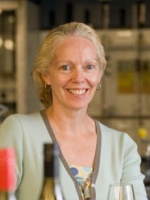 Kathleen Arnink is an experienced wine microbiology researcher and undergraduate educator. She teaches in the Viticulture and Enology Program in Cornell University's Department of Food Science, where she has developed courses for the new viticulture and enology major. She also coordinates internship opportunities in the wine industry and works to provide research experiences for students.
Kathleen previously worked as a research associate in wine microbiology with Dr. Thomas Henick-Kling at the New York State Agricultural Experiment Station in Geneva, New York. Her research specialty was the microbial ecology of yeasts and bacteria found in wine. Through her work at the Station, Kathleen acquired practical winemaking experience, both with small research lots and through collaborative studies with commercial wineries in New York. In addition, she gained extensive exposure to both commercial winemakers and the unique winemaking issues of the Finger Lakes region and she completed research towards her PhD. Kathleen has also developed and taught courses in evolutionary biology, genetics, microbiology, and enology at Wells College in Aurora, New York.
Dr. Alan N. Lakso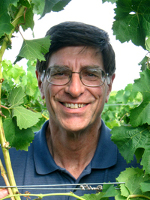 Dr. Alan N. Lakso brings more than 45 years' experience in grape research and teaching to CUVEE. He earned a PhD in plant physiology in the Viticulture and Enology Department at the University of California, Davis, where he completed research on temperature effects on malic acid in wine grapes. Then, in 1973, he joined the Cornell University faculty at the New York State Agricultural Experiment Station in Geneva, New York. He retired (in title only) in 2014, but is still active as professor emeritus in lecturing, continuing research, and working with the wine industry.
Alan's research emphasizes integrating vine development with environmental and cultural influences as they affect vine performance and grape/wine quality. He has collaborated with flavor chemists on the ways in which climate and terroir affect grape and wine characteristics. Climate change and developing new technologies for the vineyard are areas of continuing interest. Alan works closely with the grape and wine industries in New York and has been awarded the New York Wine and Grape Foundation Research Award for outstanding contributions to the industry. He presented the American Society for Enology and Viticulture Honorary Research Lecture at the national meeting in 2017. He has taught CUVEE multiple times as well as several Cornell courses on vine biology and vineyard management.
Hear Alan talk about the effects of climate change on the wine industry on radio station WXXI's Connections program on April 14, 2017.