Summer program
Faculty
Mary K. Redmond
Mary K. Redmond's academic and professional career focuses on language learning and international cultures. She holds a BA in Latin American studies and Spanish language and literature, as well as an MA in teaching from the School for International Training.
Redmond came to Cornell in 1981 to teach Spanish at the beginning and intermediate levels. During the academic year she teaches Spanish, supervises graduate student teaching assistants, and teaches a course in foreign language pedagogy in the Department of Romance Studies. In addition, she has been a teacher in the English for Visiting Scholars program since 1984 and the director of the summer EISS program for the last eleven years.
Redmond has lived, studied, and traveled widely in Spanish-speaking countries and in other parts of the world. She is fluent in Spanish and likes learning other languages. She also enjoys the arts, traveling, gardening, swimming, reading, and learning about many cultures.
Trena Haffenden
Trena Haffenden has been teaching in the EISS program at Cornell University since 2010. She received her master's degree in TESOL from Eastern Michigan University and her bachelor's degree in international marketing from the University of Greenwich in London, UK.
During the academic year, Haffenden teaches ESL at SUNY Binghamton. She has also taught ESL at Ithaca College, the University of Bath in the UK, Linguarama Language School in Berlin, Germany, and Yonsei University in Seoul, South Korea.
Haffenden's professional interests include concordancers, academic writing, and student engagement. When not in the classroom, she enjoys spending time with her family and watching her two children play basketball, soccer, and hockey. She is also a huge fan of Arsenal, an English soccer team.
Shena Driscoll Salvato
Shena Driscoll Salvato earned her master's of education degree in second language education with a focus on teaching English to speakers of other languages. She also holds a master's equivalency from the Commonwealth of Pennsylvania and bachelor's degrees in special and elementary education.
Salvato became excited about international travel and language learning when she studied abroad in Switzerland and Central Europe in 1993 as a college sophomore. In 1999 she moved to Costa Rica, where she worked with English language learners and, consequently, learned Spanish.
Salvato began teaching international students at SUNY Cortland in 2006 and now teaches future ESOL teachers there as a full-time lecturer. In addition, she has worked as an ESOL teacher in several local elementary and middle schools and as a preschool and middle school special education teacher and tutor in Pennsylvania, California, and New York. She has taught in the EISS program since 2012.
In addition to teaching, Salvato operates her own business, Live My Passion Now, which guides people to living more purposeful lives. She enjoys sharing time with her two children and husband, practicing yoga, and engaging in a variety of creative and healthy activities. Her professional interests include social entrepreneurship and positive psychology.
Edward Curran
Edward Curran has a broad range of instructional experience in academic, community, and professional settings. In addition to serving as summer faculty for the EISS summer program, he is a PhD candidate in the Department of Romance Studies, where he has instructed language and literature courses for beginner to high intermediate learners.
As part of Cornell's Knight Institute for Writing in the Disciplines, Curran has designed and instructed first-year writing seminars on critical topics related to photography. As a Buttrick-Crippen fellow next semester, he will teach an object-based writing seminar on select photographic works housed within the permanent collection at the Herbert F. Johnson Museum of Art. In collaboration with the museum, the course will culminate in a two-week student-curated exhibition.
Brian Tauzel
Brian Tauzel first started teaching with EISS in 2007. Since graduating from Cornell as an undergraduate, he has taught English in New York City to adults and teenagers from more than forty different countries. He currently teaches ESL and American history at a secondary school for recent immigrants.
In 2010 Tauzel trained English teachers in Argentina on a Fulbright Grant, and in 2012 he received his master's degree in TESOL from Teachers College at Columbia University. He has lived, studied, and worked in different parts of the world, including Belgium, the Netherlands, India, the Philippines, Brazil, South Africa, France, and China.
Tauzel enjoys studying phonology and pronunciation and teaching public speaking and professional writing skills. His hobbies include music, outdoor activities, architecture, design, and history.
Shirley van der Veur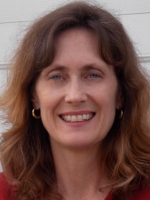 Shirley van der Veur has been teaching academic English to Cornell international graduate students since 2010. Most recently, she was a visiting lecturer in the English Language Support Office (ELSO) in the Knight Institute for Writing in the Disciplines. In addition to her work at Cornell, van der Veur has also taught ESL and language related courses in other institutions of higher education New York and Montana.
Van der Veur earned both her MS and PhD from Ohio University where she focused on International and Comparative Education, African Studies, TESOL, and Gender Studies. She was also a recipient of a Fulbright grant to conduct her doctoral research in Botswana. Van der Veur also taught ESL to secondary students as a volunteer in the mountainous kingdom of Lesotho in southern Africa.
When she is not teaching, van der Veur enjoys participating in yoga, outdoor activities, and cultural activities in rural upstate New York. She lives with her three sons and husband.