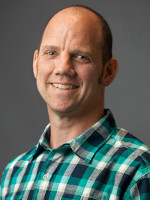 Jim Schechter, Ph.D
Hello!
As director of Cornell University Summer College, I'd like to invite you to join other talented high school students for what could be the most interesting, exciting, and pivotal summer of your life.
I hope you'll explore this website and discover all we have to offer you at Cornell. And, if you like what you see, we hope you'll apply and that you'll encourage your friends, siblings, and cousins to apply along with you.
If you have any questions, please be sure to contact me.
Jim Schechter, Ph.D.
Director, Summer College