Art as Experience: Drawing and New Media
Dates: June 23-July 14, 2018 (3 weeks)
Credits: 3 credits
Eligibility: current sophomores, juniors, seniors
(see
eligibility requirements
)
Overview
Expand your understanding of the ideas and practices of contemporary art and participate in an exhibition of your artwork in this experiential program led by artist Leslie Brack.
Working in the light-filled and spacious studios in Tjaden Hall and with access to Cornell's cutting-edge digital equipment and computer labs, you'll experience the studio culture of material exploration, collaboration, research, exhibition, and critique.
For your independent, self-directed projects, you'll use a broad range of mediums including traditional drawing materials, collage, digital photography, and screen printing. You'll have the opportunity to draw from a live, nude model as well as learn about the theory and history that supports contemporary art.
In addition to your work in the studio, you'll be able to take advantage of some of Cornell's extraordinary resources, including the university's Fine Arts Library, ranked among the best circulating collection of its kind, and the Herbert F. Johnson Museum of Art. You'll also deepen your knowledge of contemporary art with readings, discussions, and field trips.
Art as Experience culminates with a group exhibition, curated and installed by you and your classmates.
Course expectations
This is a class in contemporary art practice wherein technique and craft, though important, are considered in relation to concept. This relation will underlie all our assignments and discussions.
Students will work on in-class studio assignments (several of which may be collaborative in nature) in a variety of mediums and modes. No prior technical knowledge is necessary, and students will be assessed on the basis of their individual effort and progress. Some out-of-class studio work may be necessary.
Students will be expected to participate in class discussions and critiques. Intermittent readings of modest length concerning contemporary practice will be assigned as homework.
Students will be assigned several short written papers in response to topics or readings.
Students will participate in preparing all aspects of their final class exhibition (including curating, publicity, documentation, installation, and de-installation).
Course
You'll be enrolled in the three-credit course Art as Experience (ART 1101).
This course meets Mondays through Fridays, 9:00 a.m.–noon and 1:30–4:00 p.m.
Maximum enrollment: 16
Note: You may combine this program with Transmedia: Image Sound Motion or any other three-week 2 program to create a six-week Dual Program.
Required textbooks and materials
| | | |
| --- | --- | --- |
| Title | Author | Cost |
| Art Kit | | $TBD |
These titles and materials will be available at The Cornell Store.
Special scheduling
Events
Wednesday, July 4: In observance of Independence Day, we will not have classes.
Monday, July 9: College Admissions Workshop, 2:30–3:45 p.m.
Friday, July 13: Art Show Reception, 2:00–3:00 p.m., Tjaden Gallery
Friday, July 13: Graduation Reception, 3:00 p.m., Tjaden Gallery
Graduation
Students and their families are cordially invited to an informal graduation on Friday, July 13, following the Art Show Reception at 2:00 p.m. Students will each receive a Cornell University Summer College certificate and be able to take farewell photos with their friends and faculty. Note that attendance is not required, but is highly recommended and is a nice way to conclude the program.
Checkout dates and times
Before making travel plans, review the checkout dates and times for your program. We strictly adhere to these deadlines.
Program director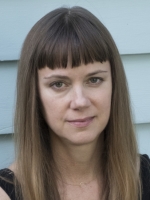 Leslie Brack
Leslie Brack holds an MFA in painting and drawing from the School of the Art Institute of Chicago. She has exhibited extensively at commercial and non-profit spaces, including the Johnson Museum at Cornell. She has also curated exhibitions at several New York City galleries including Momenta Art and Winkleman Gallery. In 2009 she co-researched and launched the Womanhouse website, which is the most popular internet resource for this influential feminist-artist collaboration from 1972.
Brack believes that the artist's role is as much a practice in facilitating community, social participation, and maintaining an ongoing practice of self-education as it is in developing independent studio work.
Brack has received residency and monetary fellowships from institutions such as the Pollock Krasner Foundation, the Corporation of Yaddo, the Ucross Foundation, NYFA, and the Millay Colony.
"What I enjoy about studying and teaching art in the university environment is the way art can be connected to other disciplines with which it intersects and derives its strength. The university is the place that simultaneously gives artists the room to create but also the ability to better understand what they are creating. Each work of art produces its own unique world, and this world emerges from an experiential, historical, and philosophical context which is best considered."
Samples of Leslie's work and projects can be found at lesliebrack.com
Student experiences
"I gained so much from Summer College. I experienced college life and made a lot of friends from all over the globe. Professor Brack was excellent; she was so nice, thoughtful, and patient as she worked with us. With her instruction, we were all able to improve our artistic skills and our ability to analyze art. " — Emily Wu, 2016
"Professor Brack and TA Artemisha were truly an awesome pair! Their passion for art was clearly shown through the work and lessons that they put together for us. " — Amisha Rana, 2015
"After taking Art as Experience and talking to live, contemporary artists, I am even more sure that I want to study art in college and choose an artist's lifestyle." — Natasha Cheung, 2015
"At Summer College I gained friends that I expect to stay in touch with, art pieces for my portfolio, and a connection with a fabulous professor. CUSC was amazing, and I am so glad I attended. Thanks for a great summer! It was truly life-changing. " — Lisebeth Forbes
"My professor and TA were helpful in making me become more risk-taking in the field of art. They encouraged me to not be afraid of anything and make bold choices in creating art. I loved meeting people who share my interest in art and who love what I am passionate about." — Jeanette Sha
Student blogs