Veterinary Medicine: Small Animal Practice
Dates: June 23-July 14, 2018 (3 weeks)
Credits: 3 credits
Eligibility: current sophomores, juniors, seniors
(see
eligibility requirements
)
Overview
This program is offered at Cornell's College of Veterinary Medicine, consistently ranked one of the top veterinary schools in the nation.
During the program, you'll become familiar with the anatomy and physiology of cats, dogs, and other domestic animals, and the basics of how these subjects apply to small animal veterinary practice.
Led by Dr. Allison Miller and Dr. Kelly Lyboldt, you'll learn the basic form and function of the musculoskeletal, cardiovascular, pulmonary, and digestive systems, and you'll have the opportunity to learn about common topics in small animal practice, such as spaying and neutering and handling emergencies.
Through laboratory exercises you'll gain hands-on experience and an understanding of the diagnosis and treatment of companion animals.
You'll attend lectures in the morning and labs in the afternoon, focusing on practicing skills and utilizing equipment.
Read more about this program on the College of Veterinary Medicine's website.
Course expectations
Students are expected to:
be able to understand and recall selected major topics of anatomy and physiology subject matter content in appropriate depth;
understand how anatomy and physiology subject matter content is applied to common veterinary medical practice;
work cooperatively with others to achieve stated goals in class laboratory activities;
gain an appreciation for the scope of work of being a veterinarian; and
maintain a positive, respectful attitude towards themselves, classmates, instructors, and animals.
Course
You'll be enrolled in the three-credit course Veterinary Medicine: Science and Practice (VTBMS 1200). It is highly recommended that students have taken a high school biology class to enroll in this course.
This course meets Mondays through Fridays, 9:00 a.m.–noon, with labs from 1:30–3:30 p.m. Office hours will be held immediately after class from 3:30–4:30 p.m.
Maximum enrollment: 75
There are no required textbooks for this course. All notes for the course will be provided electronically on an LMS system. Students should have a computer or tablet to be able to access these notes, or use a campus computer available at a university library. Students will need to set up a Net-Print account either prior to arrival at Cornell or during orientation weekend so that they can print any necessary notes for lecture or lab.
Note: You may combine this program with Equine Practice, Conservation Medicine, or any other three-week 2 program to create a six-week Dual Program.
Special scheduling
Events
Wednesday, July 4: In observance of Independence Day, we will not have classes.
Monday, July 9: College Admissions Workshop, 2:30–3:45 p.m.
Checkout dates and times
Before making travel plans, review the checkout dates and times for your program. We strictly adhere to these deadlines.
Program directors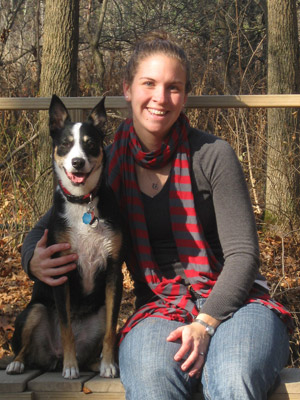 Allison Miller
Dr. Allison Miller earned her bachelor's degree in animal science and her doctorate of veterinary medicine at Cornell University. After graduation, she completed a year-long internship at the Vermont Large Animal Clinic Equine Hospital in northern Vermont, focusing on equine medicine.
After completing her internship, Dr. Miller worked for five years at a busy sport horse practice near Boston, Massachusetts. There she gained valuable experience diagnosing and treating many different types of lameness, as well as managing medicine cases on the farm and providing routine and emergency care to horses in the field.
A native upstate New Yorker, Dr. Miller is excited to be back in the Finger Lakes region helping to teach first-year veterinary students in the subjects of anatomy and physiology. She is looking forward to teaching students in Cornell Summer College and introducing them to some of the fascinating aspects of veterinary medicine.
"Every summer I look forward to teaching my students about veterinary medicine. Their enthusiasm and drive are inspiring, and I enjoy teaching them many facets of the veterinary field in the three weeks that they are in my course. The class size and the design of the course allow for a great learning experience in a small-group setting."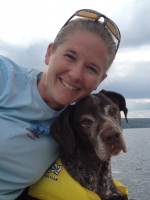 Dr. Kelly Lyboldt
Dr. Kelly Lyboldt is a lecturer in the Department of Biomedical Sciences at Cornell University's College of Veterinary Medicine, from which she holds a doctorate of veterinary medicine.
Following her graduation from Cornell, Dr. Lyboldt practiced small animal emergency medicine and surgery for six years at a busy emergency referral hospital. Looking for a change of pace, she transitioned into general practice, focusing on general surgery, oral surgery, preventative medicine, and geriatric care.
At the veterinary college, Dr. Lyboldt teaches first- and second-year students. The courses in which she is involved include The Animal Body and also Function and Dysfunction. The Animal Body focuses on gross, radiographic and histopathologic anatomy. Function and Dysfunction focuses on physiology and pathophysiology. She looks forward to exposing Summer College students to exciting aspects of veterinary medicine as well as to the veterinary college's problem-based learning curriculum.
Alum in the news
Madison Luker, 2016, writes about her summer in the Veterinary Medicine: Small Animal Practice and Equine Practice programs in Imagine magazine (January/February 2017), Johns Hopkins Center for Talented Youth. Read article.
Student experiences
"My professors were amazing. They made sure we understood the material, and they made class interesting and fun. They reinforced the material in our labs, which was very helpful, because we got to physically feel and see the anatomy we learned about in class. I took the course to see if I wanted to apply to college on a pre-vet track—and I now know that I do." — Kiley Horning, 2016
"Cornell has the best veterinary school in the country, so being able to come here and learn in the highest ranked facility was the major deciding factor in my decision to come to Summer College." — Madeline Panlilio, 2016
"My teachers were absolutely wonderful and exceeded my expectations. " — Stephanie Perez, 2015
"Dr. Maza was an awesomely funny and helpful professor who loves cats, which I loved. Dr. Miller was inspiring. My favorite TA was Gabby Woo, who was kind, funny, understanding, and helpful. " — Vivian De Almeida, 2015
"The pre-vet program was outstanding. Our son was taught by dedicated, energetic, and inspiring professors and graduate students... It was a rewarding and challenging summer at one of the most beautiful campuses in the world." — Paul J. Balson, parent
"(My daughter) got a good taste of what college life is all about and it reinforced her desire to follow her career goal of being a vet. It is a very worthwhile experience and I highly recommend it... I felt the program was professionaly run and well worth the tuition." — Howard Roth, parent
"In three weeks she learned and experienced more than in most college courses during a semester. Studying at Cornell with the other motivated children was an outstanding first experience that will guide her in making decisions for applying to college. Exceptional by far." — Pam Gulla, parent
"It was a great introduction to veterinary medicine. The afternoon session helped me to visualize the concepts learned in the morning session. I now have a better idea of what the requirements are for applying to college and graduate school... I would describe it as a great experience. I would highly recommend it to all of my friends." — Brennan Balson
"I know that Cornell's vet school is the best, so I wanted a chance to utilize some of their resources and see if I really wanted to pursue a career in veterinary medicine... It really prepared me well for freshman year... All of my professors were amazing. They really made it so that we were able to understand basic anatomy and physiology of veterinary medicine, even as high school students... It was a fantastic experience that I will never forget." — Lily Lewis
"(This program) is a great way to experience college both socially and academically. It was one of the best experiences of my life... It has encouraged me to continue to be involved in veterinary related things and I loved Cornell. The professors and TAs were all incredibly helpful." — Jenny Beizer
"The program helped me decide that being a veterinarian is what I want. I loved being in a college environment surrounded by many kids who shared my interests... I really liked being able to do the labs in the afternoon; it was a great way to review the material from the morning. I loved being able to give a physical exam to a real live dog." — Nina Cerminaro
Student blogs