The Business World
Dates: July 15-August 4, 2018 (3 weeks)
Credits: 3 credits
Eligibility: current sophomores, juniors, seniors
(see
eligibility requirements
)
Overview
Learning about business management can be a great investment in your future. It can help you better manage your life, your career, and your own business (if you ever want to own one). It also could help you begin to solve some of the world's most pressing issues.
Leading the program is David Taylor, director of external relations for the SC Johnson College of Business. With his guidance, you'll learn about the basics of business management in today's fast-paced and fascinating business world. From a strategic, managerial decision-making perspective, you'll become familiar with the functional areas of business such as:
human resources management;
marketing management;
operations management;
finance and accounting; and
information and technology management.
Along with your classmates, you'll also discuss current business issues such as innovation, globalization, ethical leadership, and entrepreneurship.
Research suggests that you learn and retain more when you are actively involved with the principles and concepts taught in class so the program will feature small group discussions based around an integrated case study on Nike. Also, working in teams, you will engage in a business simulation and actually make the types of decisions business managers face regularly.
Finally, to bring you closer to industry practice and the "real world," you'll hear from guest speakers from a variety of businesses. In past years, guest speakers have included entrepreneurs, hedge fund managers, senior executives as well as new graduates making their way in and helping to shape the business world. If you wish, you will have an opportunity to "go to lunch with the prof" to learn more about why he teaches and his experience in the business world.
In the news
Summer College alumni found youth-run global consulting agency, Bloomberg Businessweek, November 30, 2016
Assignments
Through an individual business memo assignment* you will be challenged to articulate the importance and power of generosity in business, a philosophy pioneered by Cornell alum Charles F. Feeney '56 and practiced actively by many Cornell alums, such as David Einhorn '91. (*There are pre-course readings related to the individual business memo assignment and the first day of class.)
And, because business is a team sport (and future employers value individuals who can think fast and work well in teams, especially across cultures) your team-based assignments will employ Cornell's subscription database network to research, analyze, and make stock pick recommendations.
Course expectations
Students are expected to:
take initiative for their learning, embrace teamwork opportunities, and develop their leadership capabilities in a cross-cultural, collaborative setting;
strengthen communication skills (written and oral);
stretch critical-thinking skills; and
sharpen problem-solving skills and their ability to apply practical and comprehensive solutions to real-world settings.
Course
You'll be enrolled in the three-credit course Introduction to Business Management (AEM 1200).
This course meets Mondays through Fridays, 9:00 a.m.–2:30 p.m.
Maximum enrollment: 180
Note: You may combine this program with a three-week 1 program to create a six-week Dual Program.
Required textbook and simulation
| | | |
| --- | --- | --- |
| Title | Author | Cost |
| Exploring Business | Karen Collins | order* |
*Please order this book online at Flatworldknowledge.com. Please do not order other older versions from other vendors. It will not be available in the Cornell Store.
The format of the book you purchase depends on your preference and learning style. The interactive study aids should enrich your experience and understanding. They are recommended, but not required.
International students need to purchase the book using an internationally accepted Visa or Mastercard and mail it to our office with your name on the box. We ask that you send an e-mail to summer_college@cornell.edu with your full name and Customer PO number.
**The instructions for how to purchase the BizCafe business simulation will be included in the Welcome Letter and sent to enrolled students in early-June.
Special scheduling
Events
Monday, July 16: College Admissions Workshop, 2:30–3:45 p.m.
Monday, July 23: College Fair, 4:00–6:00 p.m., Statler Hall Ballroom
Checkout dates and times
Before making travel plans, review the checkout dates and times for your program. We strictly adhere to these deadlines.
Program director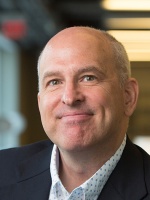 David Taylor
David Taylor, PhD, is an international business educator and advisor dedicated to helping individuals achieve their educational and career goals. His research focuses on consumer behavior and the marketing-leadership interface across cultures. Dr. Taylor's research has been published in peer-reviewed journals such as the Journal of Consumer Marketing and the Cornell Quarterly.
Currently, Taylor holds a dual appointment at Cornell University as director of external relations in New York City for Cornell's SC Johnson College of Business and as academic director for the summer business program offered by the School of Continuing Education and Summer Sessions in partnership with the Charles H. Dyson School of Applied Economics and Management. He also teaches strategic hospitality management in the MBA program at Kyoto University. Taylor has a passion for teaching business and hospitality management students from around the world—from the precollege through MBA level.
Before becoming a professor, Taylor spent 15 years in industry working in more than 25 markets in North America, Europe, Asia, and the Caribbean. While working for Hyatt International in Japan as the director of business development/international marketing, he and his marketing team received the Gold Key award and were recognized for success and creativity in advertising by the prestigious Nikkei Business Weekly and the city of Osaka. Taylor has also provided advisory and management search services to multinational companies operating in Japan and co-founded a small real estate investment partnership.
"Cornell attracts students from around the country and the world, and I thrive on interacting with these students. I believe that if you have big dreams and want to enlarge your perspective, you should come to Cornell for the summer."
Student experiences
"The discussion format pushed me to participate more than I expected. Professor Taylor asked us many questions that made us think deeply." — Jingyu Emily Xu
"My professor, David Taylor, did a great job making class engaging and teaching the material. The lectures were interesting, and I learned a lot in my three weeks at Cornell. " — Ryan Carroll, 2016
"David Taylor presented insightful lectures, which included his own experience and interesting lessons learned from famous companies all over the world. My TA, Joaquin, was always willing to help. And I met students from all over the world, whose different cultures, personalities, and experiences gave me a deep impression and an amazing glance at the colorful world. I shared learning methods with them and made lots of friends." — Qiu Qi, 2016
"This class was challenging, but also interesting and exciting all at the same time. Anyone who has an interest in economics or business should definitely take it. It helped propel me to find my passion in economics." — Benjamin DeGama, 2015
"Professor Taylor is an incredible teacher. He motivates each and every student to do their best and give 150% all the time. I also thought he was very kind and influenced me to pursue my career as a business woman. " — Natesa Vaidya, 2015
"Challenging in every way imaginable, but also worth it in every way imaginable. Both Professor Taylor and Pietro were great teachers and mentors. I felt comfortable and excited to learn from them." — Nick Stella, 2015
"The Business World was the best class I have ever taken at school, over a summer, or otherwise." — Zachary Steele
"At Summer College I learned what college life is going to be like, what a lecture hall is like, and what to expect out of my intended major (business). Summer College was honestly the best three weeks." — Kathryn Ruprecht
"Professor Taylor was excellent and probably one of the best teachers that I have had throughout my high school years. He was extremely friendly and understood the best methods to teach students. Any time I had a question, he was more than willing to answer and made the subject very clear." — Vinay Kumar
"I feel that a solid knowledge of business is a good foundation regardless of your career path … and Professor Taylor was a good blend of humor, knowledge, and experience. Summer College was a really great experience." — Jason Laicha
Student blogs