Research Apprenticeship in Biological Sciences (RABS)
Dates: June 23-August 4, 2018 (6 weeks)
Credits: 6 credits
Eligibility: current juniors, seniors
(see
eligibility requirements
)
Overview
The Cornell University Research Apprenticeship in the Biological Sciences (RABS) offers serious, research-oriented students the rare opportunity to join a top-notch laboratory at one of the world's leading research institutions.
Cornell biomedical scientists strive for excellence and use their knowledge to solve global problems and benefit society. During this innovative, intensive, and highly selective program, you will become part of the renowned biomedical research community at Cornell's Ithaca campus, studying under the guidance of distinguished Cornell faculty members as you pursue research in an area of your choosing.
You'll develop your research skills, becoming familiar with the lab procedures, protocols, techniques, and equipment used in cutting-edge facilities. All the while, you'll work closely with some of Cornell's leading professors, post-doctoral fellows, and graduate and undergraduate researchers.
If you are selected as a research apprentice, you will:
immerse yourself in an investigative project, spending forty hours or more a week as an integral part of a research team;
learn about library and Internet research tools from experts in Cornell's Mann Library, which houses a remarkable collection of life sciences materials;
prepare a written report on your work, suitable for publication;
give an oral presentation on your research, to your lab colleagues and Summer College peers;
earn six college credits (roughly equivalent to two three-credit university courses) and a Cornell transcript; and
have the opportunity to use your summer performance and the relationship you build with your mentor to get a college recommendation letter that can really have an impact.
Course
You'll be enrolled in Special Studies in Biology (BIOG 2000 001-LEC) for six credits. Schedule will vary by individual lab placement, but each student should expect to spend a minimum of 40 hours a week in their laboratory in order to receive six lab credits.
In addition, all RABS students meet weekly with program director Dr. Karen Gellman for personalized guidance and coaching aimed at helping you make your oral presentations and final papers the best they can be, and for seminars in such research topics as:
science fraud and ethics,
epidemiology and study design, and
visual presentation of data for effective communication.
If your schedule permits, you may also visit ALS 1140 Explorations in Biological Research and Health Professions. This seminar explores different aspects of biology and medicine with guest speakers and hands-on laboratory exercises and will teach you how to critically read scientific literature and generate information through medical databases.
Once you are selected as a RABS student, Dr. Gellman will consult with you about your favorite topics in biology and medicine to find the perfect mentor who (with your hard work!) will make this the most amazing summer in your life.
You'll prepare for your apprenticeship before arriving at Summer College by reading background material provided by your lab mentor. Some students will know their project in advance, others will pick the project that excites them the most when they become part of their summer laboratory.
Application guidelines
Enrollment in RABS is highly competitive and extremely limited—there are a limited number of apprenticeships available.
Students are encouraged to apply as early as possible for the best lab placements. Placements are available in biomedical engineering, molecular biology, cancer research, animal physiology, and many other areas. Acceptance decisions are made within two weeks of receipt and review of your complete application.
Candidates must have taken at least one AP biology class and, if tested, must have scored four or five on the AP exam. You need a thorough grounding in cell biology in order to understand the science of the work.
This is not a program to explore a nascent interest or to round out activities for college applications; only those students who know they are serious about research should apply. Strong candidates must have demonstrated their interest in research through previous research activities in industry or at a university/college.
No application will be considered without a letter of recommendation from your research mentor. Please submit a summary of your work (or papers/posters that resulted from it) and a letter of recommendation from your mentor. If you have taken a didactic research skills course, please include a letter from an instructor who personally knows your work.
RABS applicants should submit a recommendation from their AP biology teacher as well as from another teacher and/or guidance counselor. If AP biology is not available in your school, you should include in your application a teacher's letter of recommendation addressing your knowledge in cell biology.
You must commit to the program and pay in full within five business days of being accepted to RABS. Unfortunately, no refunds are available once you have committed to the program and been placed in a lab.
There are no guarantees that your RABS project can be submitted in science competitions—this will vary case by case, and may be dependent upon the university's proprietary interests in intellectual property.
Special scheduling
Events
Wednesday, July 4: In observance of Independence Day, no classes
Mondays, July 9 or 16: College Admissions Workshop, 2:30–3:45 p.m.
Monday, July 23: College Fair, 4:00–6:00 p.m., Statler Hall Ballroom
Checkout dates and times
Before making travel plans, review the checkout dates and times for your program. We strictly adhere to these deadlines.
Program director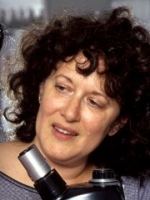 Dr. Karen Gellman
Dr. Karen Gellman is a veterinarian and educator, specializing in locomotion biomechanics and posture. In addition to directing RABS and Explorations in Biological Research and the Health Professions, she is the educational and research director for Maximum Horsepower, which provides professional continuing education for veterinarians, chiropractors, and physical therapists. She is an internationally recognized expert on integrative veterinary medicine, posture and biomechanics, and equine dentistry, speaking at professional meetings worldwide. Most important, she has three (three!) degrees from Cornell: AB '79, DVM '95, and PhD '01.
"I am a Cornell-trained veterinarian and research scientist who specializes in treating performance problems in athletic horses. I love Summer College because of the diversity of opportunities. As it says on the university seal, 'any person can find instruction in any study'—the only limitations you have are ones you place on yourself. Also, Ithaca happens to be the most beautiful place in the world, especially in the summer!"
Student experiences
"This was the most fantastic experience in my life so far. To be surrounded by people passionate about biology feels incredible." — Shuyun (Alina) Xiao, 2016
"I gained valuable experience working as an intern in a lab, writing a research paper, and making a presentation explaining my experiment and results. My mentor was very helpful in his guidance and teaching methods, allowing me to decide for myself what I should do, how I should do it, and why I should do it. He also offered interesting conversation and science-related articles." — Ruby Liu, 2016
"I wanted to work in a lab on an internship and decided that Cornell would be ideal as an elite institution in the science world... The Cornell faculty made the lab an inviting place where I could fit in easily and ask questions. Experiencing their perspectives made it all the more rewarding."
"Doing real research in a professional lab was an amazing experience. I loved how it was just difficult enough to be extremely interesting, but not so difficult that we couldn't understand what we were doing. The lab mentor I was placed with did a great job at helping me through my experiments and then understanding all the work I did."
"From the very first day, when [Dr. David Lin] sat down for a few hours and explained to me the basis of my project, I knew I had found someone who would greatly enhance my experience at Cornell. He was often right beside me teaching me as I did my dissections, or showing me better and more efficient ways to approach the protocol."
"[Dr. Karen Gellman's] lectures were informative and extremely useful, as they were geared toward preparing us for our final presentations. She also guided us throughout the preparation of our papers and presentations by looking at them and giving us constructive feedback. This program would not have been the same without her."
"When I first applied to work in a laboratory on campus, the prior research experience from RABS helped me to secure a position. Now that I am in the process of applying for further graduate studies, I know the experience I have from the RABS program, both with respect to specific experimental techniques and scientific research in general, will continue to help me in my future career."
Student blogs