Biological Research and the Health Professions
Dates: June 23-August 7, 2018 (6 weeks)
Credits: 7-8 credits
Eligibility: current sophomores, juniors, seniors
(see
eligibility requirements
)
Overview
Biological research and the health professions are the hottest fields in science. From biotechnology to rediscovering ancient methods of healing and making brand-new medical breakthroughs—all of these careers and much, much more are part of biology and life sciences.
If you have a passion for science labs, love to read Discover and Scientific American, or feel that medicine is your calling, come explore those possibilities through this program.
In this program led by Dr. Karen Gellman, you'll learn about different career options, hear what it takes to get the necessary training, and find out what everyday life is like as a researcher or doctor. Each day you'll explore a different aspect of biology with guest speakers. Some days will feature informal talks, others will focus on interactive laboratories or discussions. Possibilities include the chance to:
learn about the life of a practicing doctor,
talk to a top cancer researcher,
learn the ecological impact of ladybugs,
hear the latest in epigenetic research,
explore space research with NASA's top physiologist,
measure the electrical communication signals in living fish,
find out about some non-traditional medical therapies,
dissect a chicken with a world-famous zoologist, and
test your understanding of biomechanics.
This course will also teach you how to critically read scientific literature and generate information through medical databases. The final grade is based on a short research paper on a topic of biological or medical interest.
Students interested in this program might also want to consider the Research Apprenticeship in the Biological Sciences (RABS) program.
Courses
You'll be enrolled in the one-credit course Explorations in Bio Research (ALS 1140). In addition, you'll select two courses from the more than fifty on this website (see course roster).
The length of this program will depend upon which additional course(s) you select and the date of your final exams.
This course meets Wednesdays and Thursdays, 3:30–5:00 p.m.
Maximum enrollment: 35
Note: To get the most out of this career exploration, we strongly recommend that you do not choose any courses described as "extremely demanding."
Special scheduling
Events
Wednesday, July 4: In observance of Independence Day, no classes
Mondays, July 9 or 16: College Admissions Workshop, 2:30–3:45 p.m.
Monday, July 23: College Fair, 4:00–6:00 p.m., Statler Hall Ballroom
Checkout dates and times
Before making travel plans, review the checkout dates and times for your program. We strictly adhere to these deadlines.
Program director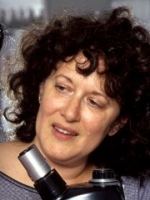 Dr. Karen Gellman
Dr. Karen Gellman is a veterinarian and educator, specializing in locomotion biomechanics and posture. In addition to directing RABS and Explorations in Biological Research and the Health Professions, she is the educational and research director for Maximum Horsepower, which provides professional continuing education for veterinarians, chiropractors, and physical therapists. She is an internationally recognized expert on integrative veterinary medicine, posture and biomechanics, and equine dentistry, speaking at professional meetings worldwide. Most important, she has three degrees from Cornell: AB '79, DVM '95, and PhD '01.
"I am a Cornell-trained veterinarian and research scientist who specializes in treating performance problems in athletic horses. I love Summer College because of the diversity of opportunities. As it says on the university seal, 'any person can find instruction in any study'—the only limitations you have are ones you place on yourself. Also, Ithaca happens to be the most beautiful place in the world, especially in the summer!"
Student experiences
"All the lectures were new and interesting to me. Thanks a lot for making me know many good professors or experts in their fields, including you. The things I learned about writing a research paper will be really useful when I go to university and major in biology." — Min Ji Son
"Thank you for opening up my eyes to the world of medicine here in the United States. Thank you so much for all the fun labs and activities that you organized. I really enjoyed and looked forward to every single class I had for Bio Research." — Arush Dutt
"I really enjoyed your course. The opportunities we were given and the people we met really helped me see the programs at Cornell in a different, very positive light, and helped me narrow down exactly what I want to study here. I'm very interested in specializing in pathology as an M.D. now. Also, I definitely learned a lot about how to read scientific literature, and I actually enjoy picking apart the articles." — Matt Evans
"Great program, great friends, great summer. Thanks!" — Noareen Ahmed
Student blogs