Conservation Medicine: A Veterinary Perspective
Dates: July 15-August 4, 2018 (3 weeks)
Credits: 3 credits
Eligibility: current juniors, seniors
(see
eligibility requirements
)
Overview
It's undeniable. Plants and animals around the world are increasingly threatened with extinction, and habitats are being altered at an alarming rate.
As species diversity declines, we see an increase in the incidence of disease, pollution, and reduced food resources. People everywhere are recognizing that human health and the health of the planet are inextricably linked. There is only "one health."
Many veterinarians are now turning their attention to the protection of biodiversity, and veterinary medicine is emerging as a core conservation discipline—one that can help us reach a global solution to the biodiversity crisis.
This three-week program, taught by Dr. Robin W. Radcliffe at Cornell's College of Veterinary Medicine, consistently ranked the number one veterinary school in the nation, will introduce you to conservation practices, veterinary medicine, and biological principles as they relate to the health of our planet.
Through lectures, labs, workshops, field trips, films, and guest speakers, you'll discover the many ways that veterinarians are helping to combat the decline of species worldwide.
You'll explore a wide range of topics, such as conservation medicine, biological principles, wildlife management, and how to build partnerships.
You'll study animals from the bat, bird, and bee to the rhinoceros and giraffe and learn laboratory procedures, immobilization skills, field study techniques, and microscopy.
As you build a broad background in applied sciences, you'll have a chance to learn about college majors and careers in conservation medicine.
You'll be challenged to think of your role in the health of the planet and how you can use the skills of veterinary medicine to make lasting contributions to the conservation of wildlife, plants, and people.
You can read more about conservation medicine on the College of Veterinary Medicine's website.
Course structure, expectations
Laboratories are a mix of experiential activities (e.g., telemetry, dart gun practice) with health science (e.g., animal morphology, honey bee society) and movies (conservation and ecosystems).
Students are evaluated based on two examinations (50 percent of grade) and a final small group presentation (50 percent) delivered before the class.
Required reading assignments (10-25 pages per night) are included to support lecture and laboratory experiences.
Goal of program is to give students a broad introduction to the role of veterinary medicine in animal and environmental conservation programs.
Course
You'll be enrolled in the three-credit course Conservation Medicine: A Veterinary Perspective (VETCS 1200).

This course meets Mondays through Fridays, 9:00 a.m.–noon, with labs Mondays through Fridays, 1:00–3:00 p.m.
Maximum enrollment: 45
Note: You may want to consider combining this program with Sustainable Animal Husbandry, Small Animal Practice, or any other three-week 1 program to create a six-week Dual Program.
Required materials
The professor will provide students with the course packet on a USB Drive during class.
Special scheduling
Events
Monday, July 16: College Admissions Workshop, 2:30–3:45 p.m.
Monday, July 23: College Fair, 4:00–6:00 p.m., Statler Hall Ballroom
Checkout dates and times
Before making travel plans, review the checkout dates and times for your program. We strictly adhere to these deadlines.
Program director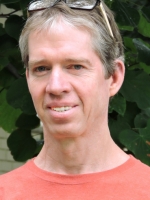 Robin Radcliffe
One of twin brothers, both veterinarians at Cornell's College of Veterinary Medicine, Dr. Robin W. Radcliffe's life and work encompasses the conservation of endangered species around the world.
With 20 years of professional experience in species conservation, Dr. Radcliffe brings innovative health-based solutions to endangered rhinoceros populations and landscapes in Asia and Africa. His broad international experience in the practice of field conservation integrates the practice of veterinary medicine with species conservation.
Dr. Radcliffe has worked with four of the five living species of rhinoceros. His interests extend beyond medicine to embrace the people of the region and led him to write and illustrate a picture book, The Hornless Rhinoceros, for the children of Sumatra. (Read an article about Dr. Radcliffe and his book in the Cornell Chronicle.)
Dr. Radcliffe has been working to improve the success of rhino capture and translocation operations in Namibia. (Read about his findings in the Cornell Chronicle.)
Dr. Radcliffe is a diplomate of the American College of Zoological Medicine and earned Bachelor of Veterinary Science and Doctor of Veterinary Medicine degrees from the University of Minnesota in St. Paul.
Most recently, Dr. Radcliffe was the recipient of the 2018 George D. Levy Faculty Award in recognition of his exemplary and sustained work with community partners. (Read article in the Cornell Chronicle.)
"Saving the diversity of life forms on Earth will require the most challenging ideas of our time. The best science is not stored in a thesis or a book for posterity, but rather is adapted to meet real-world problems."
Student experiences
"Dr. Radcliffe is not only the most patient and accommodating man I have ever met, he is by far the most humble. I read up on his work before going to Cornell and was immediately inspired by his research. To find out that I would be working for three weeks with a man who is doing groundbreaking work on the conservation of endangered rhinos was an emotional experience for me, to say in the least. He is an amazing scholar." — Sarah Netland, 2016
"Dr. Radcliffe is an amazing teacher and person. He kept the class interesting and covered a multitude of topics. It was amazing to hear about his experiences in the field and the experiences of the people that he brought in to speak with the class." — Sarah Davis, 2016
"Our daughter came back inspired to continue her career in the field of conservation medicine... (We would advise others to) go for it. Make the financial commitment and save up in advance for the Summer College experience... Many summer programs do not offer college credit. It was very beneficial to know that all (of our daughter's) hard work will gain her college credit." — Mary Heintjes, parent
"(Our daughter) gained a lot of content knowledge, academic confidence, and met other academically motivated students from around the country and world... It is a terrific program. After the parent orientation, we both wanted to stay and audit the course!" — Catherine Greenwald, parent
"Before Summer College, my daughter was excited about studying Veterinary Medicine. After attending Summer College, she is thrilled. Thank you for providing my daughter with an amazing experience." — Zsa Zsa Nogueira, parent
"I gained a greater understanding of the study I would like to pursue in college and met incredible people from all over the world... Dr. Radcliffe and Dr. Schultz were great professors. Their combined knowledge and experiences gave us a great idea of how we could go about pursuing our goals." — Christie Merino
"This is an amazing opportunity that opens you up to many different fields and people from around the globe. I loved everything, especially the hands-on labs... The professors were amazing." — Sean Granata
"I made amazing friends and had the best, most interesting class. It helped me to confirm that I want to be a wildlife veterinarian... I absolutely loved Dr. Robin Radcliffe and Dr. Toya Shultz. They were both knowledgable and passionate about the topic." — Grace Chung
"This program confirmed for me that I want to go into veterinary science... Everything was interesting. The wide variety of guest lecturers means more contacts. The hands-on activities wow people I talk to. The other kids in the course discussed the lecture topics afterwards without prompting... The (lab activities) ranged from handling snakes to watching bee dances to practicing with a blow dart... Dr. Radcliffe and Dr. Schultz were extremely approachable." — Jessica Beck
Student blogs