Introduction to Architecture
Dates: June 23-August 4, 2018 (6 weeks)
Credits: 6 credits
Eligibility: current juniors, seniors
(see
eligibility requirements
)
Overview
The Introduction to Architecture Program is an intensive six-week course in Cornell's College of Architecture, Art, and Planning (AAP) that introduces high school and college students to architectural ideas, principles, and methods of exploring architectural problems in a studio setting.
Through a graduated sequence of exercises culminating in a final project, you'll study architectural concepts of space, form, function, environment, and technology. During field trips, you'll investigate contemporary architecture within the context of Upstate New York sites of production, fabrication, and resources.
You'll spend mornings in lectures and integrated workshops exploring architectural principles including composition, history, preservation, landscape architecture, planning, and urban design. And in the afternoon studio, you'll put into practice what you've learned in the morning lectures.
The studio is taught in the Rem Koolhaas-designed Milstein Hall by Department of Architecture faculty members (see below) and recent graduates of Cornell's esteemed bachelor's and master's programs. The program also incorporates periodic studio reviews by invited faculty and guest critics. Intensive individual instruction and regular progress reviews will prepare you for a final project presentation.
Concurrent with the studio, drawing classes will provide you with additional support in experimental architectural drawing and pragmatic drafting, while small design seminars and discussion groups will help you contextualize the design process in relation to contemporary architectural practice.
The final portfolio review will prepare you for your future in the field.
You can expect to learn the fundamentals of the architecture program including
the art of making and the importance of craft,
the relationship between two-dimensional and three-dimensional design,
drawing and model making as a means of discovery and exploration,
analog and introductory digital representation,
conceptual clarity and expression, and
the basics of architectural composition.
The program is open to both high school students who are contemplating a career in architecture and college students seeking to study architecture at a graduate level or as a minor at their home institution. The course requires no specialized knowledge or background beyond a serious interest in architectural design. (College students must register for ARCH 1110 and 1300 through Cornell University Summer Sessions.)
Students successfully completing the program receive, in addition to a certificate, a total of six college credits for ARCH 1110 and 1300, a letter grade for each course, and a written evaluation from their instructor. The use of the summer courses to partially or wholly fulfill basic design requirements is solely at the discretion of the institution that admits you as a degree candidate. In most cases, students receive transcript credits for the courses.
The cost of supplies for this program is about $350 (which includes the cost of the supply kit and additional materials). This expense is in addition to the cost of the program.
For more information and examples of student work, visit the AAP summer architecture pages.
Courses
You'll be enrolled in the three-credit course Introduction to Architecture: Design Studio (ARCH 1110) and the three-credit course Introduction to Architecture: Lectures (ARCH 1300).
ARCH 1110 meets Monday through Friday, 1:30–5:00 p.m.
Maximum enrollment: 110
ARCH 1300 meets Monday through Friday, 9:00 a.m.–noon.
Maximum enrollment: 110
Required materials
| | | |
| --- | --- | --- |
| Title | Author | Cost |
| Supply Kit | | $300 |
The Supply Kit will be available at The Cornell Store.
Special scheduling
Events
Wednesday, July 4: In observance of Independence Day, no classes
Mondays, July 9 or 16: College Admissions Workshop, 2:30–3:45 p.m.
Monday, July 23: College Fair, 4:00–6:00 p.m., Statler Hall Ballroom
Saturday, August 4: Final show in the Milstein Hall dome, 10:00 a.m.–noon
Saturday, August 4: A closing reception for students and parents and an exhibition of student work will follow the final show, noon–1:00 p.m.
Checkout dates and times
Before making travel plans, review the checkout dates and times for your program. We strictly adhere to these deadlines.
Program faculty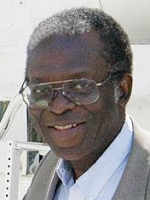 Henry Richardson
Henry Richardson is an award-winning professor of architecture in the College of Architecture, Art, and Planning as well as a licensed architect, a nationally certified city and regional planner, and an international consultant. He currently serves as a faculty fellow on Cornell's North Campus.
Read more.
"Most people live in architecture. For me, architecture is more than a lifestyle. It is a passion, and I live it. To actively live architecture is to dare to imagine worlds beyond the norm and to find ways of translating them into concrete palpable form. In the words of William Arthur Ward , 'If you can imagine it, you can create it.' Moving continuously between the thresholds of imagination and creation, between the virtual and the real, is what living architecture is all about. I teach it, I research it in the Cornell CAVE (Computer-assisted Virtual Environment), and I practice it."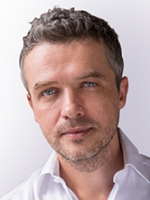 Luben Dimcheff
Luben Dimcheff is an assistant professor of Architecture at Cornell and principal at Dimcheff Smith Studio in New York City, where he oversees design work in Mumbai, Sofia, and Rio de Janeiro. He has served as an adjunct assistant professor at the School of Constructed Environments at Parsons, where he taught in the graduate programs in Architecture, Interior Design and Lighting.
Read more.
Alum in the news
SC alum Chad Oppenheim '93, BArch '94, designs high-end buildings in his home city and around the globe. Cornell Alumni Magazine Read article.
Student experiences
"I really loved working in the studio and seeing how much I improved at the end. After six weeks, I didn't want to leave."
"With all the hands-on activity and all the patient instructions given to me, I really learned a lot and started to get a grasp of how important drafts are and the very fact that no model is perfect. I also valued the critique sessions because they allowed me to see where I can further refine my models." — Xinyu Ye
"It was the best experience I have ever had in my life. I learned so many things, made many, many friends, and was able to experience college life. My professors were amazing, and each one of them helped me in many ways. They all cared very much for their students. " — Chloe Arenzana Du Boys, 2016
"It's wonderful to be with a hundred others who have the same aspirations and goals as you do; the studio always teemed with creativity and inspiration. Not only did I attain knowledge of basic architectural concepts, but I also learned how to think and analyze like an architect. The course further strengthened my will to pursue architecture. " — Qi Yun (Christine) Gao, 2016
"The Introduction to Architecture program was amazing and served to confirm what I want to pursue in life." — Arula Ratnakar, 2015
"I was able to learn from the best professors in the nation and also interact and work with the best students in the world, who shared the same love for learning that I have. It was an incredible experience and, without a doubt, the best six weeks of my life." — Aishwarya Sreenivas, 2015
"Not only did the architecture program teach me technical skills in model making and the relationship of voids and planes, but it also taught me how I work in a challenging college environment. The hours were long and there were countless late nights, but it was an unforgettable experience. " — Beverley Lim, 2015