Equine Practice: A Veterinary Perspective
Dates: July 15-August 4, 2018 (3 weeks)
Credits: 3 credits
Eligibility: current sophomores, juniors, seniors
(see
eligibility requirements
)
Overview
Join us to learn about horses from a veterinary perspective during this hands-on program, offered at Cornell's College of Veterinary Medicine, consistently ranked the number one veterinary school in the nation.
Led by Dr. Allison Miller, you'll study:
the anatomy and physiology of the horse,
breeding,
foal care,
common illnesses,
nutrition, and
how to administer equine first aid.
With morning lectures and afternoons filled with a combination of demonstration labs by experienced clinicians and small group hands-on clinical labs, you will learn about a broad range of topics related to horse well-being and gain direct experience managing horse health. A few introductory lectures on basic horse husbandry will also be included in the curriculum, as no prior horse experience is expected.
You will meet experts in nutrition, breeding, surgery, and farriery and learn about the cutting edge of equine medicine. You'll also spend time working and studying at the Cornell Equine Park.
Come learn what's behind (or even inside) those big gentle eyes, strong legs, and pounding hooves.
Read more about this program on the College of Veterinary Medicine's website.
Course expectations
You'll be evaluated by:
weekly written exams with a cumulative final, and
a small group presentation.
Course
You'll be enrolled in the three-credit course Veterinary Medicine: Equine Practice (VETCS 1210). It is highly recommended that students have taken a high school biology class to enroll in this course.
This course meets Mondays through Fridays, 9:00 a.m.–noon and 1:30–3:30 p.m. Office hours are Mondays through Fridays, 3:30–4:30 p.m.
Maximum enrollment: 35
Note: You may combine this program with Sustainable Animal Husbandry, Small Animal Practice, or any other three-week 1 program to create a six-week Dual Program.
Materials
Students should bring a set of coveralls and hard-toed boots that are safe to wear around horses. Rubber boots are not acceptable. You can find an example of appropriate coveralls for labs here. Many local farm or agriculture stores also carry coveralls.

There are no required textbooks for this course. All notes for the course will be provided electronically on an LMS system. Students should have a computer or tablet to be able to access these notes, or use a campus computer available at a university library. Students will need to set up a Net-Print account either prior to arrival at Cornell or during orientation weekend so that they can print any necessary notes for lecture or lab.
Special scheduling
Events
Monday, July 16: College Admissions Workshop, 2:30–3:45 p.m.
Monday, July 23: College Fair, 4:00–6:00 p.m., Statler Hall Ballroom
Checkout dates and times
Before making travel plans, review the checkout dates and times for your program. We strictly adhere to these deadlines.
Program director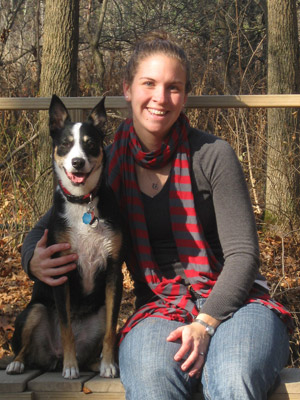 Allison Miller
Dr. Allison Miller earned her bachelor's degree in animal science and her doctorate of veterinary medicine at Cornell University. After graduation, she completed a year-long internship at the Vermont Large Animal Clinic Equine Hospital in northern Vermont, focusing on equine medicine.
After completing her internship, Dr. Miller worked for five years at a busy sport horse practice near Boston, Massachusetts. There she gained valuable experience diagnosing and treating many different types of lameness, as well as managing medicine cases on the farm and providing routine and emergency care to horses in the field.
A native upstate New Yorker, Dr. Miller is excited to be back in the Finger Lakes region helping to teach first-year veterinary students in the subjects of anatomy and physiology. She is looking forward to teaching students in Cornell Summer College and introducing them to some of the fascinating aspects of veterinary medicine.
"Every summer I look forward to teaching my students about veterinary medicine. Their enthusiasm and drive are inspiring, and I enjoy teaching them many facets of the veterinary field in the three weeks that they are in my course. The class size and the design of the course allow for a great learning experience in a small-group setting."
Alum in the news
Madison Luker, 2016, writes about her summer in the Veterinary Medicine: Small Animal Practice and Equine Practice programs in Imagine magazine (January/February 2017), Johns Hopkins Center for Talented Youth. Read article.
Student experiences
"I gained valuable knowledge about my horse and also about the life of a vet and vet student. I saw how much work and effort has to be put into this profession. I learned about the many paths I can take if I want to become a vet, which is very crucial information, since the profession is so competitive." — Rachel Novosel, 2016
"My professor, Dr. Allison Miller, was fantastic. She had more knowledge to provide than I could ever absorb in three weeks, and she was incredibly helpful when trying to help me and other students understand the material. She did her best to keep the class fun and enjoyable even though it was very rigorous and intense! She was truly amazing and a great professor to have for my first college experience." — Jessica Leab, 2016
"Dr. Miller is very knowledgeable and can transfer her knowledge to us in a lecture very effectively. It was easy to follow her lectures and also very interesting, as Dr. Miller is enthusiastic about the subject. The two TAs, Rachelle and Bethany, did an outstanding job supporting us throughout the course. " — Matthew Poff, 2015
"I would absolutely recommend this course to anyone interested in equine medicine or even those just passionate about horses. It always helps, as a rider/horse owner, to know the basics of equine medicine." — Vada Hammons, 2015
"My professor was amazing, knew exactly what to say to keep us interested, and was extremely tuned in and aware of the condition of the students in her class. The TAs knew that the material was tough, so they tried to narrow it down as much as possible to make it easier on us while also keeping us on our toes with information. They were fun to be around and awesome people." — Malerie Byrd, 2015
Student blogs