How to Win an Argument: An Introduction to Debate and Rhetoric
Dates: July 15-August 4, 2018 (3 weeks)
Credits: 3 credits
Eligibility: current sophomores, juniors, seniors
(see
eligibility requirements
)
Overview
Want to learn how to make convincing arguments? Want to sharpen your critical thinking skills, compete on a debate team, or just conquer your fear of public speaking? Then this program is for you.
Guided by Rodney Sharkey, a professor of literature and debate club coach at Weill-Cornell Medicine—Qatar, you'll explore and apply the principles of argumentation and debate as you learn how to:
conduct database research,
synthesize data,
analyze the quality of evidence,
refute counter claims,
identify logical fallacies,
evaluate risks,
frame issues, and
tell coherent stories.
You'll also participate in an in-house tournament aimed at helping you practice your skills. Past debate topics have included issues ranging from genetically modified crops to prisons and punishment.
This intense program will prepare you to work with a great range of opinion and evidence and to consider questions from varied viewpoints, including those of different cultures. Any and all assumptions may be challenged!
Note: Based on past programs, all students will benefit from this course and are encouraged to attend, including students who are interested in improving their English language skills.
In the news
Summer College alumni found youth-run global consulting agency, Bloomberg Businessweek, November 30, 2016
Watch the Cornell Forensics Society in action
Course expectations
Students are expected to:
distinguish between persuasive and unpersuasive arguments;
seek to understand and evaluate arguments, whether or not they agree with them;
engage in discussions while in class—class participation is necessary and encouraged;
make a conscious effort to speak in public, even if they are afraid; and
respect and appreciate the opinions of others.
Course
You'll be enrolled in the three-credit course Argumentation and Debate (ILRLR 2300).
This course meets Mondays through Fridays, 12:30-3:15 p.m.
Maximum enrollment: 50 per session
Note: This program is offered twice during the summer. You may select either the Three-week session 1 (June 23–July 14) or the Three-week session 2 (July 15–August 4) offering. The programs are identical, although the instructors are different.
Whichever option you choose, you may combine this program with another three-week program to create a six-week Dual Program.
Required textbook
| | | |
| --- | --- | --- |
| Title | Author | Cost |
| Argumentation: Understanding and Shaping Arguments | Herrick | $TBD |
This title will be available at The Cornell Store.
Special scheduling
Events
Monday, July 16: College Admissions Workshop, 2:30–3:45 p.m.
Monday, July 23: College Fair, 4:00–6:00 p.m., Statler Hall Ballroom
Saturday, August 4: Graduation ceremony: 11:00 a.m.–noon
Graduation
Students and their families are cordially invited to an informal graduation on Saturday, August 4 from 11:00 a.m. to noon. Students will each receive a Cornell University Summer College certificate and be able to take farewell photos with their friends and faculty. Note that attendance is not required, but is highly recommended and is a nice way to conclude the program. Dress is smart casual.
Checkout dates and times
Before making travel plans, review the checkout dates and times for your program. We strictly adhere to these deadlines.
Program director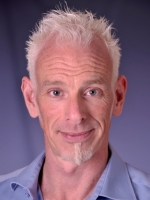 Rodney Sharkey
Dr. Sharkey is a native of Dublin, Ireland, where he studied literature at University College Dublin (BA and MA) and Trinity College (PhD). He taught at Trinity, Dublin City University, and the University of Limerick before relocating to Cyprus, where he lectured at Eastern Mediterranean University for seven years. In 2006 he began teaching at Weill Cornell Medicine in Qatar.
Dr. Sharkey publishes regularly in journals such as Modern Culture Reviews, Journal of Beckett Studies, and Perspectives on Evil and Human Wickedness and Reconstruction, and he has produced and directed numerous theatrical and musical events, including Hair, Catastrophe, Glengarry Glen Ross, and Baggage. He also stages regular lunchtime readings and short dramatic performances at WCM-Q and coaches the debate club, which has won the National Debate title four times under his mentorship.
Dr. Sharkey has won eight Excellence in Teaching awards at WCM-Q, and he is very pleased to be teaching debate on the Cornell campus in Ithaca this summer.
"Teachers who loved teaching made the greatest impression on me as a student, both emotionally and in terms of my success in the subjects that they taught. As a result of these memories, it is central to my teaching philosophy that my classroom space be engaging and entertaining, and I always put aside preparation time to make sure each class is fresh and exciting.

"As someone with a passion for drama and debate, I believe that a debate course can benefit from an instructor with a talent for performance. As students learn how to persuade through performance, it brings enhanced self-confidence in interpersonal interaction. When this is allied to the forensic skills they develop in debate training, it makes for a winning combination. In other words, debate students learn to win not just arguments, but the right arguments.

"To the young people who make up my classroom, may I say that it remains a constant joy to have a two-way educational relationship with the bright and enthusiastic mind of youth. Despite the fact that I believe teaching is the business of leading and mentoring, much of the pleasure of my teaching experience is to be guided by young minds who see my aging world in new and exciting ways. Thus, each semester I aim for certain learning outcomes from my classroom, and each semester my students prove to be more like peer-teachers, both to each other and to me. In this way my debate classes are a true dialogue and so reflect the essential nature of debate."
Student experiences
"The debates were what really excited and challenged me in this course. Debates were a daily reminder of your skill. It was also a chance to practically apply course material with your peers." — Alex Yee, 2016
"My Summer College experience was phenomenal! I gained lots of amazing friendships, independence, and the ability to trust my instincts and think for myself. My program was a lot of work, but I had a lot of fun!" — J'Nique L. Williams, 2016
"My professor was amazing! Always full of energy and ready to teach. You could see his passion for the subject, and it just made you want to stay longer in the classroom, hearing him talk and teach."
"All the new things I learned during this class not only helped me improve my debating skills but also taught me how to communicate with other people during everyday life. Thank you for teaching me so much about debate. And also thanks to Corben and Austin, who gave me invaluable advice during debates." — Liao Qitian, 2015
Student blogs