Social Entrepreneurship: Transforming Lives, Resolving Problems
Dates: June 23-July 14, 2018 (3 weeks)
Credits: 3 credits
Eligibility: current sophomores, juniors, seniors
(see
eligibility requirements
)
Overview
"There is no passion to be found playing small—in settling for a life that is less than the one you are capable of living." – Nelson Mandela
This award-winning program tackles nothing less than helping you to identify your hopes, dreams, and plans for transforming yourself and the world.
Under the leadership of Dr. Anke Wessels, executive director of the Center for Transformative Action at Cornell, you'll
learn the fundamental principles for solving problems, fostering innovation, and creating social change;
develop a set of skills, tools, and practices to support you in being an agent for change;
evaluate and create business models for mission-driven social ventures; and
apply this knowledge to a cause in which you believe by designing your own "Big Idea for Social Change."
This program is not a traditional lecture course. It is highly interactive, experiential, and dynamic. You'll be engaged in readings, case studies, guest lectures, self-reflection, critical analysis, research, and action.
You'll begin your journey by discussing the characteristics of social entrepreneurs and what motivates them. You'll compare traditional methods of activism with a new, pragmatic approach called Transformative Action. You'll examine topics from leadership to nurturing community, fostering creativity, and responding to failure.
You'll then learn how to use a Business Model Generator and Canvas to map out nine critical components of any project. And finally, you'll use this canvas to define and develop your Big Idea.
This popular course has won several awards from the Ashoka Foundation, a global association of the world's leading social entrepreneurs, which recognized it as one of the ten best social entrepreneurship courses in the country. It is offered through the Dyson School of Applied Economics and Management, which is part of Cornell's SC Johnson College of Business and one of the leading undergraduate business programs in the United States. It is also part of the university-wide Entrepreneurship@Cornell program.
Essay questions
Please note: As part of your application for this program, you'll be expected to answer two additional essay questions:
Why are you interested in social change?
Describe an idea you have that might serve as the basis for a project to advance the social well-being of others in your community.
After taking Social Entrepreneurship, Cornellian Lauren Braun '11 conceived an idea for which she was awarded a $100,000 grant from the Gates Foundation for field-testing an immunization-tracking bracelet for babies in rural Peru. Hear Braun talk about her experience and the nonprofit organization she formed, Alma Sana.
Course expectations
Students are expected to
come into the course with a social change project that they would like to develop,
use that idea as the basis of their final project, and
submit a portfolio at the end of the course, reflective of their insights and learning.
Course
You'll be enrolled in the three-credit course Social Entrepreneurs, Innovators, and Problem Solvers (AEM 3380).
This course meets Mondays through Fridays, 9:00 a.m.–noon.
Maximum enrollment: 20
Note: You may combine this program with a three-week 2 program to create a six-week Dual Program.
Required textbooks
| | | |
| --- | --- | --- |
| Title | Author | Cost |
| The Blue Sweater: Bridging the Gap Between Rich and Poor in an Interconnected World | Novogratz | $16.00 |
| One Day, All Children…: The Unlikely Triumph of Teach for America and What I Learned Along the Way | Kopp | $14.99 |
These titles will be available at The Cornell Store.
Special scheduling
Events
Wednesday, July 4: In observance of Independence Day, we will not have classes.
Monday, July 9: College Admissions Workshop, 2:30–3:45 p.m.
Checkout dates and times
Before making travel plans, review the checkout dates and times for your program. We strictly adhere to these deadlines.
Program director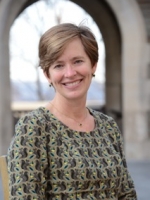 Dr. Anke Wessels
Dr. Anke Wessels is the executive director of the Center for Transformative Action (CTA), an affiliate of Cornell University.
For more than 40 years, CTA has been providing fiscal sponsorship to social entrepreneurs with innovative, non-profit social ventures that address society's most pressing social problems. CTA also offers hands-on educational opportunities that animate the power of the heart and mind to remake the world.
Inspired by the non-violence of Mahatma Gandhi, Martin Luther King, Jr., Dorothy Day, Thich Nhat Hanh, and many others, Transformative Action calls for
Courage to break the silence that surrounds injustices.
Patience and compassion for the ultimately liberating work of building an inclusive movement.
Imagination to stay free from "us vs. them" strategies that only inflame our social problems.
Inspiration to envision new solutions to common challenges.
Dr. Wessels received her BA in French and economics, her MS in agricultural economics, and her PhD in geography, specializing in environmental politics and social movements. She was previously on the faculty at Syracuse University, where she taught environmental sustainability and environmental politics.
Student experiences
"I really enjoyed this course. I felt that the classroom was inclusive and collaborative, and I learned so much about my peers and myself. My favorite part was meeting in our Transformation groups to share our experiences and ideas with people who were supportive and interested. Dr. Wessels is an amazing teacher."
"Anke Wessels is extremely approachable, inspiring, and helpful. This class helped me to rethink my place in this world and the impact our societal structures have in our lives. The class opened my eyes to new information, and it was also extremely transformative internally. I learned a lot about myself."
"I really valued the class discussions when everyone would contribute to the conversation and it became like one, big global discussion. I loved all of the perspectives and I think Dr. Wessels did an amazing job at creating an environment where people felt comfortable speaking up." — Caroline Olsen, 2016
"The interactive discussions, exercises, lectures, videos, and the Big Idea projects are the components of the class I enjoyed the most. Also, the professor is very enthusiastic and encourages the students to think very deeply." — Youngjun Oh
"This class helped us realize that we can make the world a better place and create a more advanced society through the smallest of changes." — Nidha Ahmed
Student blogs