Fabricating the Future: Robotics and Programming
Dates: June 30-July 14, 2018 (2 weeks)
Credits: Non-credit
Eligibility: current sophomores, juniors, seniors
(see
eligibility requirements
)
Overview
In this innovative program, you'll experiment with Arduino microcontrollers to create small robots. You'll then use these robots to explore topics such as programming, control theory, and algorithm design.
You'll supplement robotics workshop time with college-level coursework in subjects ranging from engineering to science and technology, and you'll enjoy field trips to Cornell's first-class research facilities, including the synchrotron.
Presentations by distinguished Cornell faculty further enrich the course. In past years, these faculty have included award-winning MacArthur Fellow Jon Kleinberg, chair of Cornell's acclaimed Computer Information Science Department and professor of both computer and information science; Hadas Kress-Gazit, associate professor of mechanical and aerospace engineering; Dave Schneider, senior lecture of systems engineering; and Stephen Wicker, professor of electrical and computer engineering. Each year we expect new innovators within faculty ranks to join some of these core contributors.
The program, led by Greg Armstrong, will be rooted in a typical engineering design process, focusing on practical knowledge as well as an introduction to advanced theory.
After working through the expected mechanical challenges in building your robot, you will solve behavioral challenges for it, combining input and output devices with your own code. These challenges will include interacting with a randomly constructed obstacle course and maze.
The material is fascinating, and the learning will be rich—an intensive hands-on immersion for students seriously interested in robotics, programming, and automation of all kinds for domestic, commercial, and other purposes.
Prior experience with coding is recommended, but students of all levels, from beginners to experts, are welcome. Just come prepared to build your science, engineering, and technology skills—and to be inspired by the possibilities.
Note: This competitive program is non-credit and runs for two weeks.
You are strongly encouraged, but not required, to bring your own laptop computer. If this is not possible, you will be able to share a laptop with another student.
International students:
If you attend only this program, you do not need to obtain an F-1 student visa. Instead, you need to obtain a tourism/business visa.
If you combine this program with one of Summer College's three-week credit-bearing programs for a five-week dual program, you need to obtain an F-1 student visa as outlined on the Apply now page. This visa will cover the dates of the credit-bearing program and allow you to enter the U.S. 30 days before that program starts (which will cover the Robotics program) and stay up to 60 days after the end of your program.
Course expectations
Students are expected to
attend for the full duration of each class, barring illness or extenuating circumstances;
participate actively in discussions, demonstrations, experiments, and construction of devices;
complete reading and design work out of class as assigned;
observe all safety protocols; and
demonstrate a spirit of cooperation, courtesy, and professionalism.
Course
You'll be enrolled in the non-credit course Robotics (UNIV 1109).

NOTE: No prior experience with robotics is required but students with experience programming in C/C++, Java, or other similar languages are encouraged to enroll in this course. Experience programming will enable students to get the most out of this fast-paced course in robotics and engineering.
This course meets Mondays through Fridays, 8:30 a.m.–3:00 p.m.
Note: You may combine this program with a three-week 2 program to create a five-week Dual Program.
Maximum enrollment: 56
Required materials
| | | |
| --- | --- | --- |
| Title | Author | Cost |
| Robotics Kit | | $245 |
Instuctions for how to purchase the Robotics Kit will be sent via e-mail soon.
Special scheduling
Events
Wednesday, July 4: Class will be held
Monday, July 9: College Admissions Workshop, 2:30–3:45 p.m.
Checkout dates and times
Before making travel plans, review the checkout dates and times for your program. We strictly adhere to these deadlines.
Program directors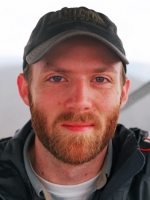 Greg Armstrong
Greg Armstrong is secretary of the board of the TEC (Technology Education Cooperative) Hub Foundation, which is dedicated to inspiring a new generation of science and technology professionals. In this role, he helps to develop communities for entrepreneurial "makers"—individuals who create objects using technologies such as electronics, robotics, and 3-D printing. He's also developed two products through TEC Ventures: the TEC Nest, a bluebird house designed (and manufactured using digital fabrication) to be easy to assemble, inexpensive, and attractive, and the TEC Rocket, an education tool designed to teach the basics of electronics, programming, and rocket science.
Armstrong studied physics at Hamilton College, where he earned his bachelor of arts degree magna cum laude in 2006. He also holds a master of arts (with a concentration in physics, quantum optics, and non-linear optics) from the University of Rochester.
Armstrong is familiar with a variety of programming languages and has experience operating Shopbot CNC routers, laser cutters, and a variety of 3-D printers for prototyping and low-volume manufacturing. He also does 3-D modeling using Autodesk Fusion 360, Inventor, and Tinkercad.
Armstrong serves on the board of directors of Ithaca Generator and is a Lego master, Ultimate Frisbee guru, Arduino advocate, and amateur birder and nature lover.
David Saroka
David Saroka is an engineer at Intertek Group plc, where his focus is thermodynamic testing and the automation of laboratory operations through robotics and self-modifying/learning programs. His other projects include a jet quad copter, a remote-control lawn mower, and an automated garden.
Saroka started learning about electronics and radio communication in the United States Marine Corps, where he was trained as a ground radio repairman. He received a bachelor of science degree in physics from Carson-Newman University in 2013 and then did post-baccalaureate studies at Pace University, where his research was in the heat transfer of quantum wave packets. He also took graduate courses at California State University, Long Beach.
Saroka has programmed in a multitude of languages, including LabVIEW, and has extensive experience with the open-source electronics platform Arduino. He loves tinkering and trying new things. He has also taught undergraduate physics labs and is currently applying to PhD programs and working on publishing research.
"My goal as a teacher is not only to convey the material of the course, but to provide students with information that they can apply to other aspects of their lives so that they can develop their character, mature, and grow to be a better person."
Student experiences
"My professor, Mr. Greg Armstrong, was a great teacher. He clearly has expertise in computer science and in electrical engineering, both of which were key to the course. He explained even the abstract concepts very clearly and was able to answer a lot of questions." — Alex Olsen, 2016
Student blogs