War, Peace, Poverty, and Power: An Introduction to International Relations
Dates: June 23-July 14, 2018 (3 weeks)
Credits: 4 credits
Eligibility: current juniors, seniors
(see
eligibility requirements
)
Overview
From the food we eat to the products we use to the news we watch, we are part of an international community. Military, political, economic, and humanitarian struggles across the globe—once so distant—now demand our urgent attention. If we wish to build a more peaceful and fair world, therefore, it is critical we develop an understanding of international relations.
In this program you'll explore the tremendous changes that have taken place in the international arena in the past few decades. When the World Trade Center fell on September 11, 2001, the world entered a new and dangerous era of conflict. The subsequent U.S. wars in Afghanistan and Iraq and the rise of ISIS produced debates about whether and how to fight insurgencies, as well as about the best way to deal with terrorism. Ethnic and religious conflict have become a major focus of international politics. The effects of economic globalization and the rapid growth of China's economy have also led to reappraisals of the existing global economic order.
Guided by political science professor Chip Gagnon, you'll look at a number of ways in which international relations are thought about and studied—the assumptions about human nature, equality, justice, and politics that determine how we explain and understand international issues.
Together, we'll consider:
the changing nature of warfare and terrorism;
security and the evolving definition of that term;
the international economy;
poverty, health care, and human rights as international issues;
the impact that the globalization of trade and investment has on every part of the world; and
the effect of culture—ethnic, national, religious—on international relations.
On the successful completion of this course, you'll be able to:
analyze how the theories of realism, liberalism, global humanism, and critical theory lead people to see international relations in very different ways;
outline the basic principles behind the current global economic order;
examine opposing arguments on how culture shapes international relations;
recognize the relationship between the global economic order, security threats, and military strategies;
describe how international relations theories give people the tools necessary to understand the day-to-day events reported in the media as well as what leads to disagreements about international politics; and
critically evaluate current international events and processes.
In addition to helping you better understand international relations and world events, this rigorous and timely program will also help you build critical thinking, writing, and speaking skills and give you a great foundation for future study and travel; for a career in government, business, non-profit, or for-profit work in the U.S. or abroad; or for life as a more responsible and informed global citizen, humanitarian, or leader.
Course expectations
Students are expected to:
prepare for, attend, and participate in class;
engage in lively discussions;
undertake assigned readings (an average of 40 pages per day) as an active and interactive process;
take all tests and complete three essay assignments; and
adhere strictly to the standards outlined in Cornell's Code of Academic Integrity.
Course
You'll be enrolled in the four-credit course Making Sense of World Politics (GOVT 1817).
This course meets Mondays through Fridays, 9:30 a.m.–10:55 a.m. and 11:30 a.m.–1:00 p.m.
Maximum enrollment: 30
Note: You may combine this program with a three-week 2 program to create a six-week Dual Program.
Required materials
All course materials are available on the course site in Blackboard as PDF files or links to visual materials.
Special scheduling
Events
Wednesday, July 4: In observance of Independence Day, we will not have classes.
Monday, July 9: College Admissions Workshop, 2:30–3:45 p.m.
Checkout dates and times
Before making travel plans, review the checkout dates and times for your program. We strictly adhere to these deadlines.
Program director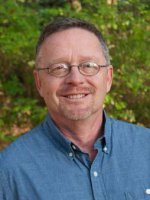 Chip Gagnon
Chip Gagnon is a scholar at the Reppy Institute for Peace and Conflict Studies at Cornell University as well as a professor in the Department of Politics at Ithaca College. His focus is on international relations and comparative politics.
Gagnon is a recipient of fellowships from the U.S. Institute for Peace and from the Social Science Research Council—MacArthur Foundation's program in Peace and Security in a Changing World. His book The Myth of Ethnic War won the American Political Science Association's 2005 award for Best Book on European Politics and Society.
A graduate of Georgetown University's School of Foreign Service, Gagnon earned a PhD in political science from Columbia University. He has been a visiting scholar at Stanford University, the University of Zagreb in Croatia, and the University of Belgrade in Serbia.
"When my students' interests and curiosity are ignited in my classroom, it fuels my passion for teaching. I feel particularly rewarded when students gain the ability to think about the world in different ways, to question their own preconceptions, and to understand why people disagree about the most basic issues of international politics. With highly motivated and engaged students from around the world, Summer College is a particularly exciting environment for an educator."
Student experiences
"Introduction to International Relations is the most engaging course I have taken at Cornell. It reshaped my worldview and trained me to become a critical thinker. Professor Gagnon encouraged us to assess and discuss different viewpoints and perspectives and form our own views rather than take everything at face value. Moreover, he is an incredibly knowledgeable scholar who is passionate about teaching, very approachable, and friendly during office hours. I would recommend this class to anyone interested in learning about the real world and being intellectually challenged."
Student blogs