Hospitality Operations Management: Entrepreneurship in the Food and Beverage Industry
Dates: June 23-July 14, 2018 (3 weeks)
Credits: 3 credits
Eligibility: current sophomores, juniors, seniors
(see
eligibility requirements
)
Overview
This intensive and engaging program is taught in the world-renowned School of Hotel Administration (SHA), currently ranked number one in the world for hospitality management, in Cornell's SC Johnson College of Business.
Under the guidance of Christopher Gaulke, who teaches food and beverage management for SHA, you will
deepen your understanding of the food and beverage industry, from market segmentation to menu planning, food safety, supply chain, and service issues;
learn what it means, and takes, to be an entrepreneur in the food and beverage industry;
identify the considerations required to develop a viable and sustainable food and beverage concept;
strengthen your business, marketing, and management knowledge; and
develop your oral and written business communication skills and write a concise, well-organized business report.
As a participant, you will be engaged in active learning sessions, group work, and lectures that focus on assessing markets, testing business/concept ideas, and planning the successful execution of new food and beverage industry concepts.
Through presentations, research, guest speakers, and more, you will be introduced to the segments and scope of the industry, to the major players, and to the market forces and critical issues at play in this competitive field.
You will discover the importance of identifying customers and learn how to conduct market research and apply marketing principles to food and beverage concepts. With this information, you will be able to shape the idea for a concept, define its value proposition, and develop an effective business case for it.
In addition, you'll become acquainted with topics including food safety, standardization, and recipe development; explore menu design and planning; investigate facilities and production issues; identify basic concerns regarding supply chain and inventory management in a food and beverage setting; and familiarize yourself with purchasing and quality assurance concerns.
The School of Hotel Administration—part of Cornell's SC Johnson College of Business—is the first school in the U.S. to offer college-level education in hospitality management and is the only hospitality program in the Ivy League. It focuses on preparing students for career success at the higher levels of management as well as producing successful entrepreneurs. The School of Hotel Administration was recently ranked the number one hospitality and hotel management school in the world. (Read full article.)
Course expectations
Students are expected to
work hard—but the instructor and teaching assistants will work hard with you;
attend daily lectures and be involved in class discussions;
willingly collaborate with classmates and be a contributing group member;
complete assigned readings for each class session and review lecture materials; and
complete in-class and out-of-class assignments.
To reinforce and apply what you will be learning during this course, you will develop a new food and beverage concept. The parameters for the project will be laid out during the class and will include a formal presentation and written report (research paper/business case hybrid).
In-class quizzes will be given on a regular basis to ensure that you are keeping up with your assignments, and there will be a comprehensive final exam.
Course
You'll be enrolled in the three-credit course Entrepreneurship and Concept Development in the Food and Beverage Industry (HADM 1102).
This course routinely meets Mondays through Fridays from 9:00–12:00 p.m. Additional "study hall" hours will also be scheduled periodically from 1:00–2:00 p.m. throughout the duration of the course.
Maximum enrollment: 80
Credit note: The use of this course to fulfill basic core requirements or to grant academic credit is solely at the discretion of the university or college that admits you as a degree candidate. The School of Hotel Administration grants three free elective credits to students who matriculate having completed HADM 1102.
Computing labs in the Hotel School support Windows PCs only. Unfortunately, they do not support Macs.
Note: You may combine this program with a three-week 2 program to create a six-week Dual Program.
Required textbook
| | | |
| --- | --- | --- |
| Title | Author | Cost |
| Course Packet* | | $41.49 +$6.00/optional items |
| The Food Truck Handbook | David Weber | $19.95 |
*The Course Packet is available for purchase and download from the Harvard Business Publishing website.
The texbook will be available at The Cornell Store.
Special scheduling
Events
Wednesday, July 4: In observance of Independence Day, we will not have classes.
Monday, July 9: College Admissions Workshop, 2:30–3:45 p.m.
Checkout dates and times
Before making travel plans, review the checkout dates and times for your program. We strictly adhere to these deadlines.
Program directors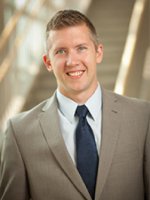 Christopher Gaulke
Christopher Gaulke is a lecturer in food and beverage management in Cornell's acclaimed School of Hotel Administration, where he teaches courses in restaurant management, purchasing and supply chain management, and new product development. Prior to his appointment at Cornell, Gaulke taught at Purdue University and Eastern Michigan University.
Gaulke earned a BS in hotel and restaurant management and an MBA from Eastern Michigan University and is completing his PhD in hospitality and tourism management from Purdue University. He also holds associate degrees from Atlantic Culinary Academy and Charles Stewart Mott Community College.
Gaulke has worked "in the trenches" in a variety of different foodservice operations, including casual and upscale restaurants and retail and institutional foodservice. He has experience in both front- and back-of-house operations and has held several top managerial positions, including general manager, executive chef, and foodservice manager.
Gaulke is a member of the American Culinary Federation, the Council of Supply Chain Management Professionals, and the Golden Key International Honour Society, and he holds numerous certifications, including that of Certified Chef de Cuisine from the American Culinary Federation. For more information, see Gaulke's faculty page.
"I firmly believe that a commitment to lifelong learning is required to be successful. Change is inevitable, and our success is dependent upon how prepared we are to handle that change. This is an ideal I try to instill in my students. Teaching affords me the opportunity to guide students on their path to discover the skills and the curiosity required to themselves be lifelong learners and to be the originators of beneficial change."
Student experiences
"Our professor was such a nice and patient person. I can see that he put a lot of effort into making the lecture slides and preparing for the lecture. He once gave up his lunch time to spend the whole afternoon talking to us about how to improve our business plan. He is willing to answer all questions, and he respect all of our opinions." — JunYi Zhou
"Mr. Gaulke is a great professor. He is always really prepared and provided a comprehensive course to us." — Amy Li
"Summer College was an amazing experience that forever changed the way I view college and my own potential." — Jillian Pruner
Student blogs