Secrets of Business Success
Dates: June 23-July 14, 2018 (3 weeks)
Credits: 3 credits
Eligibility: current sophomores, juniors, seniors
(see
eligibility requirements
)
Overview
Entrepreneurship is global; it is not limited by borders or time zones but fueled by connecting multiple perspectives to create value by seizing opportunity. We each embody talents necessary to innovate, create, and contribute to the global entrepreneurial landscape. Whether you have a big idea, are intrigued by the startup culture, or dream of one day running an international company, putting your talents to use is key to business success.
This course will provide you with a new language to talk about how to develop a value proposition for entrepreneurial opportunities and answer a fundamental question: What makes some companies succeed while others fail?
Being engaged in business means knowing about yourself and the talents you bring to the table. It also means knowing where you would benefit most from partnering and working in cooperation with others across the globe. This course will expose you to perspectives from successful business leaders, giving you the opportunity to learn from their lessons on culture, industry, and resources while also providing the opportunity to grow your network.
Led by Mona Anita Olsen, who teaches entrepreneurship theory and practice at Cornell's SC Johnson College of Business, this three-week program will teach you the frameworks used to analyze whether a company will be successful or not.
Professor Olsen has set up the course to facilitate the use of andragogy, where the student develops a deep knowledge of self and others through guided interactions that evoke the affective component of learning. The course is highly interactive, and class participation is required and encouraged. The style of this class will help you improve your public speaking abilities and introduce you to the classroom environment you can expect at a top-tier university, putting you ahead of your peers in understanding how to be successful in college.
This program also can give you a leg up if you think business school might be in your future. It will expose you to the main concepts you'll need to understand in order to evaluate the success of businesses taught in MBA strategy courses. In addition, this course can help you hone your skills as a future business leader. Business leaders today need to be successful communicators as well as consumers of information, so you will discuss not only the business concepts themselves, but also the tools you will need to become a high-level critical thinker and analyst of business issues. The course will teach you not only what to think when it comes to business strategy, but how to think like a business leader.
This intensive and engaging program is taught through Cornell's acclaimed Charles H. Dyson School of Applied Economics and Management, part of Cornell's SC Johnson College of Business. The Dyson School's undergraduate business program, among the largest and most selective majors at Cornell, is currently ranked in the top ten nationwide by both Bloomberg Businessweek and U.S. News and World Report.
Embrace the opportunity to make a unique contribution to the world of startups and global entrepreneurship.
In the news
Borderless Entrepreneurship, The Norwegian American, November 17, 2017
Assignments
Being successful in business and in life requires reflection. You will be evaluated on your submissions of blogs, vlogs, and a "Make a Difference" portfolio, which is set up to showcase your semester efforts and your ability to complete and compile several types of writing and presentations. The portfolio is considered the final deliverable for the course.
Course expectations
Students are expected to:
be entrepreneurial in their learning process (seeking out help, asking questions when needed);
strengthen their communication skills by participating actively in classroom discussion;
reflect on their progress, growth, and thought processes throughout the course;
develop critical thinking ability; and
work effectively in groups and independently.
Course
You'll be enrolled in the three-credit course Undergraduate Special Topics in AEM: Secrets of Business Success (AEM 4940).
This course meets Mondays through Fridays from 9:00 a.m.–12:00 p.m.
Maximum enrollment: 65
Note: You may combine this program with any other three-week 2 program to create a six-week Dual Program.
Course Materials
Handouts, readings, assignments, entrepreneurship resources, and grading rubrics will be available on the course website. You will need access to a video camera and microphone (most students use the functionalities on their cell phones). In class, you will take the Gallup's Builder Profile (BP10) Assessment. A suggested list of books to read prior to the launch of the course will be provided after enrollment has been finalized.
Special scheduling
Events
Wednesday, July 4: In observance of Independence Day, we will not have classes.
Monday, July 9: College Admissions Workshop, 2:30–3:45 p.m.
Checkout dates and times
Before making travel plans, review the checkout dates and times for your program. We strictly adhere to these deadlines.
Program directors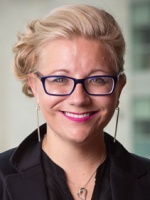 Mona Anita K. Olsen
Mona Anita K. Olsen is an assistant professor in the Cornell SC Johnson College of Business. She is also an Engaged Faculty Fellow at Engaged Cornell for her work on social entrepreneurship.
As an assistant professor, Olsen developed and currently teaches courses focused on entrepreneurship theory and practice. Olsen led Cornell to win a grant with NHH (Norwegian School of Economics) from Norway's Centre for International Cooperation in Education (SIU). She also wrote the grant to lead Cornell's participation in the International Academic Partnership Program (IAPP) Cuba, a core initiative of the Institute of International Education's Center for International Partnerships in Higher Education, which seeks to increase the number of international partnerships between higher education institutions in the U.S. and Cuba.
From 2013 to 2016, Olsen served in the academic directorship of the Leland C. and Mary M. Pillsbury Institute for Hospitality Entrepreneurship at Cornell. Olsen led initiatives to expand and enrich the Pillsbury Institute's multifaceted work on entrepreneurship education. She engaged partners at all levels to integrate the work of the Pillsbury Institute into ongoing efforts within the Hotel School, Cornell University more broadly, and internationally, including engagement with entrepreneurs at all stages, Cornell alumni, entrepreneurs in residence, academics, and corporate affiliates.
Prior to joining the Cornell faculty, Olsen was a U.S. Fulbright Grantee to Norway, awarded by the United States Department of State and the J. William Fulbright Foreign Scholarship Board. Olsen embraced her experience in Norway, where she focused on growing iMADdu, the educational nonprofit she founded in 2010. iMADdu stands for "I Make A Difference, Do You?" and empowers young entrepreneurs through mentoring and participation in its student apprenticeship program. Olsen was the assistant director of the Mason Small Business Development Center at the Office of Research and Economic Development at George Mason University. She also worked as a worldwide sales analyst for Four Seasons Hotels and Resorts.
Student experiences
"Professor Olsen is a wonderful professor. She motivates her students through fun and creative activities while also challenging her students. " — Eamay Dalton
"Miss Olsen was a fantastically energetic professor who engaged with the class with full effort during every session. Her wealth of knowledge and diverse experience helped contribute to well-rounded class discussions and rich lessons. " — David Liu
"I would definitely recommend Summer College to a friend. My course was informative and challenging, and I made close friends that I know I will keep for a lifetime. The weather was beautiful, the sunsets were breathtaking, and the people were unbelievably kind." — Karen Hsu, 2016