Introduction to Negotiations and Conflict Resolution
Dates: June 23-July 14, 2018 (3 weeks)
Credits: 3 credits
Eligibility: current sophomores, juniors, seniors
(see
eligibility requirements
)
Overview
Whether it's with parents, friends, enemies, political adversaries, or other countries, conflicts large and small are inevitable throughout our lives. How do you navigate them so that all parties get enough of what they want to be satisfied? How do you move forward when the outcome you desire is very different from the outcome desired by your opponent? And in what context do you enlist the help of a third party?
Led by Rocco Scanza, director of the Scheinman Institute on Conflict Resolution at Cornell University, this three-week program combines classroom discussion and analysis of dispute resolution techniques, including negotiation, arbitration, and mediation, with opportunities to participate in realistic exercises and group discussions.
You'll develop an understanding of the processes used to address conflicts in interpersonal, school/workplace, and commercial spheres as well as the practices and policies associated with the mediation of employment disputes. You'll assess the effectiveness of arbitration and mediation and draw conclusions about the best practices used by neutral parties.
Subjects you'll cover include
negotiating styles and their characteristics and impact;
models and stages of mediation;
emotions and ethical issues in mediation;
mediating workplace, social, and family issues;
closure and settlements;
arbitration law and the arbitration of workplace disputes; and
putting it altogether: arbitration case study.
Conflict resolution is vital to our wellbeing; to success in our families, communities, schools, and institutions; and even to our future on this planet. The knowledge you'll gain, skills you'll develop, and insights you'll glean in this program are sure to prove useful as you navigate the inevitable conflicts that will come your way.
In the news
Read about a negotiations class taught by Professor Scanza in "Students Discuss North Korea Mediation Techniques Using Lens of Cuban Missile Crisis", Cornell Daily Sun, October 24, 2017.
Course expectations
Students are expected to
attend class daily;
participate in exercises and classroom discussions;
participate in in-class role-playing simulations and group exercises; and
adhere strictly to the standards of academic integrity outlined in Cornell's Code of Academic Conduct.
Course
You'll be enrolled in the three-credit course Introduction to Negotiations and Conflict Resolution (ILRLR 3035).
This course meets Mondays through Fridays from 9:00–11:30 a.m.
Maximum enrollment: 12
Note: You combine this program with a three-week 2 program to create a six-week Dual Program.
Required textbook
| | | |
| --- | --- | --- |
| Title | Author | Cost |
| Fundamentals of Labor Arbitration | Jay E. Grenig and Rocco M. Scanza | $30.00 |
This title will be available for purchase in class. Checks should be made out for $30 to the American Arbitration Association.
Additional reading assignments will be available on reserve at the Catherwood and Law Libraries or online on the course's Blackboard website.
Special scheduling
Events
Wednesday, July 4: In observance of Independence Day, we will not have classes.
Monday, July 9: College Admissions Workshop, 2:30–3:45 p.m.
Checkout dates and times
Before making travel plans, review the checkout dates and times for your program. We strictly adhere to these deadlines.
Program directors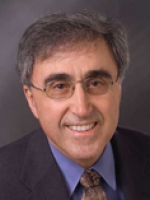 Rocco Scanza
Prior to joining Cornell, Scanza designed and conducted conflict management programs for the U.S. Department of Labor, the U.S. Nuclear Regulatory Commission, the Department of State, and the Department of Energy. He also practiced labor law, representing public and private sector employers in California, and taught mediation and arbitration at various law schools and graduate programs, including Loyola Law School in Los Angeles and at the National Labor College in Silver Spring, Maryland.
Scanza is a graduate of Queens College in New York City and of Loyola Law School of Los Angeles. He is a former national vice president with the American Arbitration Association and a member of all major national arbitration and mediation panels, including the Federal Mediation and Conciliation Service and the National Mediation Board. He is the coauthor of Fundamentals of ADR: Labor Arbitration (2010) and Preparation, Presentation and Evidence: A Guide for the Arbitration Advocate (2012).
"On September 11, 2001, the world changed forever. For students, learning about conflict and conflict resolution should be a fundamental part of their educational experience. My goal is to provide my students with the knowledge and skills to use negotiations and dispute resolution processes to resolve a wide range of conflict situations."
Student experiences
"My professor was very kind and professional. As an arbitrator and mediator, he used his own career experience to give us a more accurate understanding of those roles."
"We could really experience what it feels like to be in negotiations, mediations, and arbitrations. And Professor Scanza is nice and friendly. He gave me feedback anytime I asked for it."
Student blogs