International Human Rights in Theory and Practice
Dates: June 23-July 14, 2018 (3 weeks)
Credits: 3 credits
Eligibility: current sophomores, juniors, seniors
(see
eligibility requirements
)
Overview
Do you, your neighbors, and others across the world live in relative freedom and safety? The answer to this is, at least in part, a reflection of a commitment to international human rights made within and among the countries of the world. Upholding these commitments can help alleviate human suffering, fight oppression, and create a more just world, where people share similar opportunities and protections.
Led by Elizabeth Brundige, an associate clinical professor of law at Cornell Law School and the Jack G. Clarke Executive Director of International and Comparative Legal Studies, this program will introduce you to the law, theory, and practice of international human rights.
You will have an opportunity to think critically about the effectiveness of international human rights treaties, institutions, and norms by examining the successes, failures, and dilemmas in preventing and responding to human rights abuse.
And during in-class activities, you'll step into the shoes of a human rights advocate and work together with your classmates to address a simulated human rights problem.
The development of the international human rights regime since World War II has created a powerful new framework through which to address global problems. Today, a system for enforcing human rights is firmly established within international law and politics, and human rights norms inform our collective understanding of the world. Yet significant barriers remain to implementing human rights effectively.
In your first week, you'll examine the origins and foundations of international human rights, the basic human rights legal instruments, and the role of international, regional, and domestic institutions and actors in enforcing human rights around the world.
In your second week, you'll take a more in-depth look at critiques of the human rights movement, comparative approaches to protecting economic and social rights, and human rights responses to mass atrocities.
In your third week, you'll explore some of the emerging issues in the human rights field, including the death penalty, women's rights, human trafficking, refugee crises, climate change, and the tensions between human rights and efforts to counter terrorism. You will also consider the relationship of the United States to the international system for the protection of human rights.
Finally, you'll draft an opinion piece on a human rights topic of your choice.
In addition to helping you build critical thinking, writing, and speaking skills, this rigorous program can give you knowledge and skills to use in improving the lives of people around the world. It also can serve as a great foundation for future study; for a career in government, non-profit, or for-profit work; or for life as a more responsible and informed citizen, effective advocate, or thoughtful leader.
This program is open to both high school and college students and requires no specialized knowledge or background in law or human rights.
Course expectations
Students are expected to
come to class having completed the required reading (on average, 50 pages per day);
actively participate in discussions and activities;
complete assignments in a timely manner;
strengthen your communication and critical analysis skills; and
work collaboratively with classmates on team-based activities.
Course
You'll be enrolled in in the three-credit course International Human Rights in Theory and Practice (LAW/GOVT 3887).
This course meets Mondays through Fridays, 9:30 a.m.–12:00 p.m., and on Tuesdays, 2:00–3:30 p.m. with TAs and Thursdays, 2:00–3:30 p.m. It will not meet on Wednesday, July 4.
Maximum enrollment: 35
Note: You may combine this program with a three-week 2 program to create a six-week Dual Program.
Required textbook
| | | |
| --- | --- | --- |
| Title | Author | Cost |
| International Human Rights (Oxford University Press, 2012) | Phillip Alston and Ryan Goodman | $76.95 |
Supplementary readings will also be assigned.
This title will be available at The Cornell Store.
Special scheduling
Events
Wednesday, July 4: In observance of Independence Day, we will not have classes.
Monday, July 9: College Admissions Workshop, 2:30–3:45 p.m.
Checkout dates and times
Before making travel plans, review the checkout dates and times for your program. We strictly adhere to these deadlines.
Program directors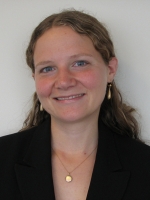 Elizabeth Brundige
Elizabeth Brundige teaches in the Cornell Law School, where she is the assistant dean for international programs and the Jack G. Clarke Executive Director of International and Comparative Legal Studies. She also founded and directs the Law School's Gender Justice Clinic, in which students engage in local, global, and transnational efforts to address gender-based violence and discrimination.
Before joining Cornell Law School, Brundige was the Robert. M. Cover—Allard K. Lowenstein Fellow in International Human Rights and a clinical lecturer in law at Yale Law School, where she co-taught the Allard K. Lowenstein International Human Rights Clinic. Prior to that she received a Robert L. Bernstein International Human Rights Fellowship to work with the International Association of Women Judges on programs designed to advance women's human rights and access to justice in southern and East Africa.
Brundige received a BA from Yale University, an MPhil in development studies from Oxford University, and a JD from Yale Law School, where she was awarded the Khosla Memorial Human Dignity Prize for her human rights work. She is a member of the American Bar Association and the Finger Lakes Women's Bar Association, where she co-chairs the International Women's Rights Committee.
"As a clinical faculty member at Cornell Law School, I have the amazing opportunity to be a human rights lawyer and teacher at the same time. These roles are closely linked, but if I had to choose, I would say that my greatest passion lies in teaching. I love mentoring students and helping them to acquire the knowledge and skills that they need to become thoughtful advocates and engaged citizens in the world. If you are interested in learning more about human rights this summer, I would be thrilled to work with and learn from you."
Student experiences
"I was extremely impressed with and valued the engaging lessons and teaching skills of my instructor. The class discussions challenged my preconceived notions, and at the end of each lesson, my instructor asked us questions that required us to think critically about solutions and alternatives."
"I definitely learned a lot about the dilemmas faced by international human rights workers. Professor Brundige told engaging stories from her years of hands-on practice, and members of the class contributed perspectives that were unique as well." — Hannah Tolz
"Professor Brundige is an incredibly skilled professor who was very strategic in her lessons. She brought in lecturers and dedicated classes so we could do presentations or work on our assignments. She always took into consideration our comments. It was never just a lecture; her classes were always very interesting and different. She is always clear about what she wants from us in our assignments and gave us many opportunities to meet with her." — Marie Berry
"[Professor Brundige] is the perfect person to teach this course. She has hands-on experience of various human rights issues, and she is a great advocate as well as a professor. Her experience and insight helped me to gain a lot of practical knowledge as well as theoretical, which is really valuable in a sense that it cannot be acquired from a book." — Cion Choi
Student blogs