Macroeconomics and Current Economic Issues
Dates: July 15-August 4, 2018 (3 weeks)
Credits: 3 credits
Eligibility: current juniors, seniors
(see
eligibility requirements
)
Overview
National economies are the result of a complex interplay of relationships, and many of those relationships are shifting dramatically in the U.S. What does that mean for you, and why should you care?
In this program, taught by Arnab Basu and Steven Kyle from Cornell's acclaimed Charles H. Dyson School of Applied Economics and Management, you'll learn basic principles of macroeconomics in order to develop a framework for understanding these forces, the U.S. economy, the complex variables that affect it, and the state of many current issues in our national economy.
By the end of three weeks, you'll be able to:
identify the basic structure of the U.S. economy;
explain a simple macroeconomic model of how the economy works to generate growth and employment;
illustrate how macroeconomic aggregates such as GDP, inflation, and employment are measured;
identify data sources for macroeconomic variables; and
use all of the above to critique important macroeconomic issues of the present time.
In the first week, you'll explore the question, "What is economics?" You'll talk about supply and demand, national income, unemployment and inflation, equilibrium and the macroeconomy, and fiscal policy and the role of the government.
In the second week, you'll look at money and the role of the Federal Reserve. You'll explore money demand, stocks, bonds, and other assets; monetary policy and federal decision making; and how money links to the "real economy." You'll look at how the macroeconomy is faring and spend a day talking about financial panics.
In the third and final week of the program, you'll examine deficits, debts, and macro policy; consumption, investment, and the business cycle; Social Security and the economy; the economics of health care reform; international trade and comparative advantage; barriers to trade and protectionism; the balance of payments and the exchange rate; and the World Bank and the International Monetary Fund.
Come prepared for thought-provoking lessons and lively discussions, and leave with an informed view of the economic forces that affect our lives and this nation.
The Dyson School, part of Cornell's SC Johnson College of Business, is a highly regarded leader in applying practical economic and management tools to solve the world's most significant business and social challenges. It has an international reputation for the quality and breadth of its research, undergraduate and graduate education, extension, and outreach. The Dyson School's undergraduate business program, among the largest and most selective majors at Cornell, is currently ranked in the top ten nationwide by both Bloomberg Businessweek and U.S. News and World Report.
Course expectations
Students are expected to:
come to class having completed required reading;
be prepared to actively participate in discussions and activities;
complete assignments in a timely manner; and
adhere strictly to the standards of academic integrity outlined in Cornell's Code of Academic Conduct
Course
You'll be enrolled in the three-credit course Introduction to Macroeconomic Theory and Policy (AEM 1300).
This course meets Mondays through Fridays, 10:15–11:45 a.m. and 1:00–2:00 p.m.
Maximum enrollment: 105
Note: You may combine this program with a three-week 1 program to create a six-week Dual Program.
(Note: This class fulfills multiple Dyson and College of Agriculture and Life Sciences course requirements for matriculated students).
Required textbook
| | | |
| --- | --- | --- |
| Title | Author | Cost |
| Principles of Macroeconomics, 12th edition* | Case, Fair & Oster | $TBD |
*Please note that the 12th edition is only slightly updated from the 11th edition, which is cheaper. You may purchase the 11th edition if you prefer.
This title will be available at The Cornell Store.
Special scheduling
Events
Monday, July 16: College Admissions Workshop, 2:30–3:45 p.m.
Monday, July 23: College Fair, 4:00–6:00 p.m., Statler Hall Ballroom
Checkout dates and times
Before making travel plans, review the checkout dates and times for your program. We strictly adhere to these deadlines.
Program directors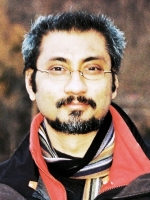 Arnab Basu
Professor Basu holds a PhD in economics from Johns Hopkins University. He is a research fellow at the Institute of Labor Economics (IZA) in Bonn, Germany, and a fellow of the Global Labor Organization (GLO). He was awarded a research fellowship from the Alexander von Humboldt Foundation in Germany and is a recipient of the Theodore W. Schultz Young Economist Prize awarded by the International Association of Agricultural Economists (IAAE).

Arnab's main interest is in labor markets in developing countries. His research topics have included minimum wage and enforcement, labor contracts, employment guarantee schemes, child labor, and human trafficking. Most recently, he has undertaken field experiments among coffee farmers in Colombia and cocoa farmers in Cote d'Ivoire to study the factors that affect production decisions, household labor supply, and human capital investments.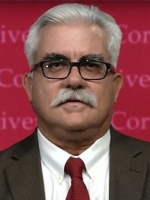 Steven Kyle
Steven Kyle is an associate professor in the Charles H. Dyson School of Applied Economics and Management and director of graduate studies in global development. He works in the areas of macroeconomic policy, both in the U.S. and in low-income countries. His recent work has included studies of the economies of Portuguese-speaking African countries, the outlook for the U.S. economy, and issues in the management of transition economies in Eastern Europe and Central Asia.
Kyle holds a BA in economics from Swarthmore College and MA and PhD degrees in economics from Harvard University. He has served as a consultant to the World Bank and to the governments of Gambia, Bulgaria, and Sao Tome and Principe.
"The most important thing for all of our students is to know what their own opinions are on economic issues and to be able to justify those opinions with real facts and analysis."
Student experiences
"The professors were always willing to give up some of their lunch time and after-class time to answer our questions patiently. Professor Basu even organized two extra review sessions on weekend nights before the midterm! I also extremely valued the hard work of our TA, Yanan, who was always there to help with literally all kinds of problems, from tackling technology issues to giving me advice on what to do when I was sick." — Muxi Ni
"Academically, Summer College was tremendously stimulating and engaging. I was fascinated by my class's material every day. Besides the intellectual aspects of Summer College, there is a thriving social environment. I met so many people with diverse interests and backgrounds, all of whom are deeply passionate about their studies." — Elizabeth Phelan
Student blogs