Public Health: Principles, Practices, and Policies
Dates: June 23-July 14, 2018 (3 weeks)
Credits: 3 credits
Eligibility: current juniors, seniors
(see
eligibility requirements
)
Overview
Infectious disease outbreaks, climate change, gun violence, obesity, drug overdose, air and water pollution, teen pregnancy, and affordable health care are issues that challenge whole communities as well as the individuals most directly affected by them. Can such problems be addressed systemically? If this question intrigues you, you may discover that the burgeoning field of public health—the science of promoting and protecting the health of people and their communities—is just right for you.
This course will introduce you to the basic principles, practices, and policies of public health. You'll study the infrastructure and organization of public health and methods of data collection and surveillance. You'll learn about disease prevention and health disparities as well as the range of career opportunities and the achievements, challenges, and controversies in the field. The focus of the course will be on public health assessment and policy development in the U.S., but it will also draw on international examples.
Among the topics you'll explore are vaccines and autism; the resurgence of infectious diseases; outbreak investigation; environmental health; climate change and food systems; maternal and child health; aging and population growth; and the U.S. health care system and the role of government in public health.
Leading the course is Dr. Emily Morgan, whose background in public health covers a wide range of topics in the areas of nutrition, childhood obesity, sustainable foods, and community food resources. She finds public health fascinating and is confident that you will, too!
At the end of the course, you'll be able to
articulate the basic functions and primary issues in public health;
identify major epidemiological study designs and compare their attributes and limitations for answering different public health questions;
describe the differences and commonalities between community- and individual-level approaches to health care and disease prevention;
describe the organization of the U.S. health care system; and
summarize the major steps involved in designing, implementing, and evaluating a public health program.
The program will conclude with a final class project, which will involve integrating what you have learned across the course and considering how you would design, implement, and evaluate a public health program. You will work in a small group to complete the project and present your work to the class.
Course expectations
Students are expected to
attend all classes;
participate actively in class;
keep up with daily assignments;
complete a final class project; and
interact with honesty, responsibility, and respect, even when there is disagreement on controversial topics.
Course
You'll be enrolled in the three-credit course Introduction to Public Health (NS 1600).
This course meets Mondays through Fridays from 9:45–11:45 a.m. and 1:15–2:30 p.m.
Maximum enrollment: 45
Note: You may combine this program with any other three-week 2 program to create a six-week Dual Program.
Required textbooks and materials
| | | |
| --- | --- | --- |
| Title | Author | Cost |
| Introduction to Public Health, 5th Edition | Mary-Jane Schneider | $89.95 |
This title will be available at The Cornell Store.
Special scheduling
Events
Wednesday, July 4: In observance of Independence Day, we will not have classes.
Monday, July 9: College Admissions Workshop, 2:30–3:45 p.m.
Checkout dates and times
Before making travel plans, review the checkout dates and times for your program. We strictly adhere to these deadlines.
Program director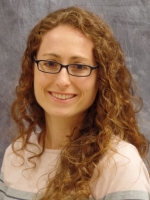 Emily Morgan
Emily Morgan is a postdoctoral associate in the Division of Nutritional Sciences at Cornell, where she currently co-teaches Introduction to Public Health and conducts translational research to inform and strengthen nutrition and public health-related policies and programs.
Morgan holds a PhD in public health from London School of Hygiene and Tropical Medicine; an MPH in health communications from Tufts University School of Medicine; an MS in agriculture, food, and environment from Tufts' Friedman School of Nutritional Science and Policy; and a BA in environmental studies from Mount Holyoke College. She is a member of the American Public Health Association and a board member of Ithaca Welcomes Refugees.
"To enhance the health of communities, public health professionals must understand the biological bases of health and illness, as well as the vast physical, economic, political, and socio-cultural influences on human behavior. Solving problems requires drawing together methods and information from various disciplines and collaborating with others who have complementary expertise. In class, we consider some of the key public health issues facing the U.S. and world, their determinants, and how they may be addressed. It is tremendously gratifying to share this complicated and endlessly interesting field with students and watch them learn and develop foundational public health skills."
Student experiences
"Cornell University Summer College was the best academic experience I've ever had. Cornell not only gave everyone an equal opportunity to thrive in a university environment, it enabled high school students to achieve more than we thought we could. The courses handed us difficult tasks, and by accomplishing them, we became that much more capable and prepared for the future." — Ji Sun Lee