Making a Difference by Design: Tackling Hospitality and Health Care Challenges
Dates: July 15-August 4, 2018 (3 weeks)
Credits: 3 credits
Eligibility: current sophomores, juniors, seniors
(see
eligibility requirements
)
Overview
Can good design improve the human condition? What do you know about "design thinking" and other approaches from the design world? Can these approaches improve the quality of life for children, seniors, the differently abled, and our communities? Can they even save lives? Those are some of the big questions you'll explore in this multidisciplinary program for designers and non-designers alike.
Led by Robert Brooke Hollis, associate director of the Sloan Program and Institute for Healthy Futures at Cornell, Gourab Kar of the Department of Design and Environmental Analysis, and Rohit Verma of Cornell's acclaimed SC Johnson College of Business and School of Hotel Administration, Making a Difference by Design focuses on how leaders in a variety of fields, especially health care and hospitality, use design as an agent of social change.
The program interweaves theories of leadership and creative problem-solving as you examine design innovations in hospitality, communication, business, education, health care, senior housing, and ecology. Throughout this three-week class you'll learn how design affects your daily life and how it affects the planet, and also learn about new career opportunities through interacting with a variety of leaders from these fields.
Daily lectures by the program directors will be supplemented by guest speakers who will share their experience and knowledge of a variety of design and leadership issues. Among the topics you'll explore are
design leadership framework: design as strategy, communication, empowerment, growth, and change;
why we need new thinking about thinking;
organizing information: subway maps, class profiles, infographics, and more;
design as argument: nutrition facts, cigarette labels, adbusters;
design and sustainable manufacturing: cradle-to-cradle design;
design and upcycling: "Let them eat caviar";
design and branding: Niketown, Whole Foods, Fashion 26 Hotel, and more; and
the creative process of the future: digital visioning.
You'll be assigned projects that will help you develop creative competencies, such as, a basic understanding of "design thinking"/visual problem solving, increased awareness of human physical environmental needs and improved ability to work with designers and multidisciplinary teams in your future careers. In addition, daily reflections will test your ability to make thoughtful cross-case connections to the course material and to examples in real life.
The program content will familiarize you with a variety of design and other career opportunities that tap into the multidisciplinary backgrounds we explore—but even more importantly, it will help you reflect on how design can make the world a better place.
Course expectations
Students are expected to
Course
You'll be enrolled in the three-credit course Making a Difference by Design (DEA 1110).
This course meets Mondays through Fridays from 9:30 a.m.–noon.
Maximum enrollment: 50
Note: You may combine this program with Design Immersion or any other three-week 1 program to create a six-week Dual Program.
Required materials
| | | |
| --- | --- | --- |
| Title | Author | Cost |
| Course packet | | $TBD |
These titles and materials will be available at The Cornell Store.
Special scheduling
Events
Monday, July 16: College Admissions Workshop, 2:30–3:45 p.m.
Monday, July 23: College Fair, 4:00–6:00 p.m., Statler Hall Ballroom
Checkout dates and times
Before making travel plans, review the checkout dates and times for your program. We strictly adhere to these deadlines.
Program directors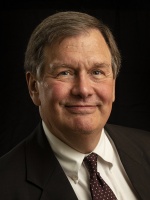 Robert Brooke Hollis
Brooke Hollis is the executive director of the Institute for Healthy Futures and associate director of the Sloan Program and at Cornell, where his focus is alumni and industry external relations. He also mentors students and serves as a faculty member.
Beyond his appointment at Sloan, Hollis's ongoing professional consulting activities straddle the area of mergers and acquisitions and management consulting, primarily for health and professional services firms. He currently serves on the board of the Association of University Programs in Health Administration (AUPHA).
Before coming to Cornell, Hollis applied his training in business, health management, and architecture to over three decades of work in both the public and private sector in the fields of health care and consulting. In addition to work in hospitals, he has owned and been president of a private entrepreneurial firm that developed and managed specialty outpatient clinics, developed and operated a durable medical equipment company, and provided contract services for hospitals in three states.
He has also been a partner in a specialty investment banking firm, helping professional services firms find strategic partners and evaluate potential mergers and acquisitions. In addition, he has done advocacy work with the federal government on policy and financial issues.
"I have always been passionate about finding ways to connect students and professionals across disciplines to open up new career opportunities.

At Cornell I teach and work to connect people from industry and practice across various disciplines to interact with students through classes, roundtables, workshops, speaking engagements, conferences, on-campus recruiting, and other activities.

Our work with the Cornell Institute for Healthy Futures provides a unique platform to further develop connections between industry, faculty researchers and students.

I hope through this course to have a similar impact providing practical information that students could use in the future and to discover ways they might work combining their interests with skills and knowledge from multiple fields."
Gourab Kar
Gourab Kar is a designer and researcher whose primary interest is research-driven design approaches to fitting objects, spaces, and experiences to human needs, capabilities, and behaviors.
Before coming to Ithaca, Kar was a faculty member at the National Institute of Design (NID) in Ahmedabad, India, where his research focus was the challenges for universal design in the Indian context. Prior to joining NID, he worked as an industrial designer at Antenna Design in New York and at Pentair Inc. in New Delhi, India.
Kar holds master degrees from the Georgia Institute of Technology, Atlanta, and the Indian Institute of Technology Delhi, New Delhi, as well as a professional bachelor of architecture degree from the Birla Institute of Technology, Mesra, Ranchi (India). As a doctoral candidate in human behavior and design within Cornell's Department of Design and Environmental Analysis, he is currently investigating ways to promote physical activity and movement in the workplace to counter the deleterious health effects of sedentary behaviors.
Besides research, Kar loves to advocate for good design, find ways to make learning fun, and help students become lifelong learners who are capable of harnessing the power of design to make our world a better place.
"As a design educator, I engage with my students in a holistic process of communication in which there is co-creation of meaning between student and teacher. In order to accomplish this objective, I struggle constantly to achieve a fine balance between five basic studio dialectics: making knowledge accessible and facilitating understanding; connecting theory to real-world contexts; being cognizant of the role of affect in the educational experience; encouraging creative expression; and supporting student diversity while maintaining balance and fairness."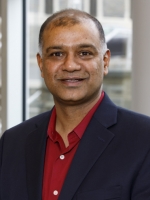 Rohit Verma
Rohit Verma is the dean of external relations for the Cornell College of Business, the co-chair of the governing body of the Cornell Institute for Healthy Futures, and the Singapore Tourism Board Distinguished Professor in Asian Hospitality Management at the School of Hotel Administration (SHA).
Prior to his appointment at Cornell University, Verma was the George Eccles Professor of Management at the David Eccles School of Business, University of Utah. He has taught undergraduate, MBA, and executive courses at several universities around the world including DePaul University, German Graduate School of Business and Law, Helsinki School of Economics, Indian School of Business, Korea University, and the University of Sydney.
Verma has published over 70 articles in prestigious academic journals and has also written numerous reports for the industry audience. He regularly presents his research, participates in invited panel discussions, and delivers keynote addresses at major industry and academic conferences around the world. He is co-author of the Operations and Supply Chain Management for the 21st Century textbook, and co-editor of Cornell School of Hotel Administration on Hospitality: Cutting Edge Thinking and Practice, a professional reference book that includes works of several of his colleagues at Cornell.
Student experiences
"Cornell Summer College prepares you for college. You are surrounded by people from all parts of the world, and their perspectives and experiences shape and teach you. Your understanding of different people and cultures expands and has a significant impact on your life. It's worth it!" — Javaria Khan