Adolescent Psychology
Dates: July 15-August 4, 2018 (3 weeks)
Credits: 3 credits
Eligibility: current sophomores, juniors, seniors
(see
eligibility requirements
)
Overview
How does society treat adolescents? Does that vary across cultures, and has it changed over time? How should we deal with problems of youth unemployment, underage drinking, teenage pregnancy, and juvenile crime? What is the best way to prepare for adulthood?
Answering these questions requires an understanding of the ways in which individuals change as they move through adolescence. How do their hopes and fears alter? How does the brain develop? How do relationships with others evolve?
In this course, taught by Amelia Hritz from Cornell's College of Human Ecology, you'll take a close look at the biological, psychological, cognitive, and social development that occurs during adolescence. Also teaching an afternoon seminar will be Karen "Casey" Carr, the former associate dean of students for mental health awareness at Cornell.
You'll learn about the major theoretical perspectives, research methods, and controversies in the study of human development. The program will focus on psychology—but it will also touch on education, neuroscience, sociology, psychiatry, criminology, economics, law, medicine, and public health.
Among the areas you'll explore are
Adolescent development and social transitions
Biological transitions
Cognitive transitions
Identity
Autonomy
Intimacy
Sexuality
Achievement
Psychosocial problems
Families
Peer groups
Schools, work, leisure, and media
By the end of the semester you should be able to understand the theories and research that describe the fundamental changes of adolescence; comprehend and apply theoretical perspectives and research findings; and identify the major contexts in which development in adolescence occurs.
Above all, the program will challenge you to think critically about this significant period of transition.
Course expectations
Students are expected to
read approximately thirty pages a night,
take a weekly test,
write short reflection papers each week,
be attentive during the daily lectures, and
post questions or thoughts responding to lectures on the course Blackboard site.
Course
You'll be enrolled in the three-credit course Adolescence and Emerging Adulthood (HD 1170).
This course meets Mondays through Fridays, 10:00 a.m.–12:30 p.m.
Maximum enrollment: 50
Note: You may combine this program with Sport Psychology or any other three-week 1 program to create a six-week Dual Program.
Required textbooks
Title
Author
Cost
Adolescence (11th ed.)
Laurence Steinberg
$240.00
These titles and materials will be available at The Cornell Store.
Special scheduling
Events
Monday, July 16: College Admissions Workshop, 2:30–3:45 p.m.
Saturday, July 23: College Fair: 4:00–6:00 p.m., Statler Hall Ballroom
Checkout dates and times
Before making travel plans, review the checkout dates and times for your program. We strictly adhere to these deadlines.
Program director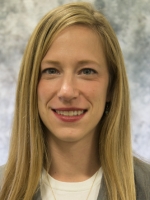 Amelia Hritz
Amelia Hritz is a lawyer and a research psychologist. She is the Robert B. Kent Public Interest Fellow with Cornell Law School and Justice 360. Her research focuses on factors that can influence legal decision-making such as age, intellectual disability, and empathy.
While studying at Cornell Law School, Hritz was editor-in-chief of the Cornell Law Review and president of the Women's Law Coalition. She was also involved in the Cornell Capital Punishment Clinic and participated in education outreach for the Cornell Institute for Women and Science.
In addition to teaching at Cornell, Hritz has taught at the China University of Political Science and Law in Changping and the Cornell Prison Education Program at Cayuga Correctional Facility in New York.
Hritz has authored numerous journal articles, book chapters, and book reviews and is the recipient of several grants and fellowships, including the College of Human Ecology's Martha E. Foulk Fellowship.
"I believe it is important to be available to students and responsive to their needs. I aim to provide them with an open and supportive environment where they have everything they need to learn. I also expect that the students will be my teachers, particularly because they are in the very age group we are studying."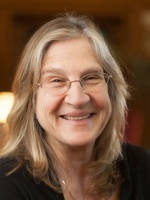 Casey Carr
Karen "Casey" Carr recently retired from her positions as the associate dean of students for mental health awareness at Cornell University and advisor to Cornell Minds Matter, a student-run mental health advocacy group. She received her undergraduate degree from Cornell in 1974 and her master's in social work from Syracuse University.
Her career experience includes the Tompkins County Probation Department, Elmira Psychiatric Hospital, Cornell Empathy, Assistance and Referral Service, and sixteen years in private practice. She is passionate about helping students become more resilient while they learn about psychology and mental health. This will be her twenty-fifth year teaching the summer seminar.
Student experiences
"This was the best-spent summer of my life. The courses and professors were great, and the friendships I made will last well beyond the summer. This was an amazing opportunity to spend time at a top-tier school and get a glimpse of what college life might be like."
"Summer College allowed me to experience many new things. This was my first time being alone and independent, so I had to figure things out on my own, without my parents there to help me. I made friends and created many memories that I will cherish for a long time. The experience has taught me a lot. " — Xinni Chen