Disasters: Policy, Prevention, and Recovery
Dates: July 15-August 4, 2018 (3 weeks)
Credits: 3 credits
Eligibility: current sophomores, juniors, seniors
(see
eligibility requirements
)
Overview
Epic flooding in Houston and Puerto Rico. Devastating hurricanes in the Caribbean and Florida. Raging wildfires in California, and extensive flooding in Louisiana. How do we plan for such unimaginable events—and what do we do when they happen?
In this program, led by Rebecca Morgenstern Brenner of the Cornell Institute for Public Affairs, you'll look at the policy, planning, and management issues surrounding disasters. You'll learn about the challenges of disaster management, think through likely outcomes of innovative policy interventions, and discuss lessons learned from academic research and professional practice to guide future management of natural and manmade disasters.
Through weekly workshops, you'll develop an appreciation of the complexities of disaster management. During the first week, you'll practice communicating information about climate change and global warming as you work on a children's book.
During the second week, you'll develop proposals for disaster plans for a given community, to be presented at a mock UN summit on disasters and climate change.
During the third week, you'll outline a policy argument, which you'll then use to draft a short original research paper comparing policy, planning, management, or recovery for two distinct disasters.
As you delve into historical data and current research, you'll develop the knowledge and understanding to
describe how climate change contributes to disasters,
describe key trends in disasters, disaster prevention, and disaster recovery,
identify what makes communities vulnerable, and how they can be made more resilient, and
evaluate the roles that different institutions are playing in the disaster prevention and recovery spheres.
To further your understanding of the issues, you'll hear from engaging guest speakers including Jake Brenner, a geographer who studies land use change; C.J. Randall, an urban planning expert who will discuss flood water mitigation; and Thomas O'Toole, executive director of the Cornell Institute for Public Affairs, who will discuss the role of public administration in disasters.
Underlying all of our inquiries will be the importance of policy and how good policies can bring positive changes.
Course expectations
Students are expected to
attend class sessions,
complete the assigned readings ahead of class,
complete and proofread written assignments, citing sources using APA style, and
demonstrate a critical understanding of the topics through participation in class discussions.
Course
You'll be enrolled in the three-credit course Disasters (PADM 1734).
This course meets Mondays through Fridays, 9:30 a.m.–noon.
Maximum enrollment: 45
Note: You may combine this program with a three-week 1 program to create a six-week Dual Program.
Required textbooks
| | | |
| --- | --- | --- |
| Title | Author | Cost |
| The Dynamics of Disaster (W. W. Norton & Company) | S. W. Kieffer | $16.95 |
| The Ostrich Paradox: Why We Underprepare for Disasters (Wharton Digital Press) | R. Meyer and H. Kunreuther | $17.99 |
| Cities, Disaster Risk and Adaptation | C. Wamsler | $55.95 |
These titles will be available at The Cornell Store.
Special scheduling
Events
Monday, July 16: College Admissions Workshop, 2:30–3:45 p.m.
Monday, July 23: College Fair, 4:00–6:00 p.m., Statler Hall Ballroom
Checkout dates and times
Before making travel plans, review the checkout dates and times for your program. We strictly adhere to these deadlines.
Program director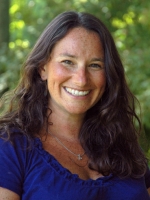 Rebecca Morgenstern Brenner
Rebecca Morgenstern Brenner is a lecturer at the Cornell Institute for Public Affairs and an Atkinson Sustainable Future Faculty Fellow. She was also named an Engaged Faculty Fellow for 2017-18. In addition to her teaching role, Brenner prepares students to compete in public policy competitions.
Brenner has more than fifteen years of experience as a professional consultant working with government agencies, business, and nonprofit organizations in New York and California. While her focus is on environmental policy, it also extends to reorganization, budget management, and building consensus among diverse stakeholders with disparate interests such as community partners, nonprofits, industry, and local, state, and federal officials. Her projects have included analyzing socioeconomic and environmental impacts, assessing potential impacts, and advising on mitigation. Her work also includes implementing environmental policy such as the National Environmental Policy Act, the New York State Environmental Quality Review Act, and the Clean Air Act.
Brenner has held several roles translating values into practice and policy. She works with communities to reduce vulnerability and build resilience, and her academic research objective is to bridge the gap between policy and science. She has been a member of the Vulnerability, Adaptation and Resilience in Practice (VARIP) Project, the results of which can be found in the 2011 Earthscan book Integrating Science and Policy: Vulnerability and Resilience in Global Environmental Change.
Brenner holds a BA from Emory University in both philosophy and human and natural ecology and an MPA in environmental systems science from Columbia University's School of International and Public Affairs.
"As a global community, we know we are changing. Our climate is changing, and disasters are becoming more intense and frequent. We can either purposefully lead the change, or continue to react to it. My goal is to teach students the skills and tools they need to direct a more resilient future."
—Rebecca Morgenstern Brenner