Summer College offers a limited number of partial scholarships that are awarded based on:
a family's demonstrated financial need,
a student's academic achievement and promise, and
the availability of funds.
We operate independently of Cornell University's Office of Financial Aid. In determining need, we consider a number of factors, such as family income and other available resources, family size and the number of siblings in college, exceptional family medical expenses, and/or geographic differences in the cost of living.
Scholarships are reserved for credit-brearing programs and thus not available for the non-credit Robotics program.
Because we award aid until our funds are depleted, and funds may be depleted before the application deadline, it is to your advantage to apply as early as possible. We cannot guarantee that all eligible applicants will receive aid, even if they applied well before the financial aid application deadline.
Eligibility
You'll be considered for all financial aid scholarships for which you are eligible only:
after we have received all of your completed admissions materials,
after we have received all of your financial aid materials (see section below), and
if you've been accepted into the program.
We must receive complete applications no later than April 6 (March 9 for RABS applicants). You must allow for adequate mailing time to make these deadlines. No financial aid applications will be accepted after these deadlines. Financial aid decisions will be made no later than April 6 for RABS applicants, mid-May for applicants to the Architecture program, and April 27 for all other applicants.
Required financial aid materials*
For U.S. citizens or permanent residents:
a completed and signed financial aid application,
a copy of a filed and signed 2016 or 2017 federal income tax return with W-2s and schedules, or
a copy of 2016 or 2017 income statement if tax returns are not filed.
Note: Social security numbers and bank account numbers must be blacked out on every page of financial documents.
If you're in the process of applying for U.S. permanent resident status, please send acceptable documentation of permanent residence status (e.g., a photocopy of Form I-151) along with the financial aid application.
For non-U.S. citizens:
a completed and signed financial aid application, and
documentation of your family's income, with proof of end-of-year earnings for 2017 in the form of a tax return or comparable documentation (in English).
*If your parents are divorced, both the custodial and noncustodial parent must complete and return a separate financial aid application.
Award amounts
Award amounts vary, but will not exceed a third of the program charge. If you're awarded a partial scholarship, you must contact us right away to let us know whether or not you'll be accepting the award. In addition, the balance of your total program charge will be due immediately. If your family would not be able to cover this remaining balance, we suggest you begin discussions now with your guidance counselor and others in your community about possible sources of additional financial aid.
How can you afford Summer College?
Read these inspiring stories about students who found a way to finance their Summer College experience: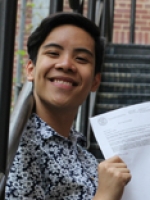 Ben Tablada
Ben Tablada was thrilled when he received his acceptance letter to Summer College's highly competitive Business World program. A junior at Savannah Arts Academy in Savannah, Georgia, Ben is president of his chapter of the Future Business Leaders of America,...
> more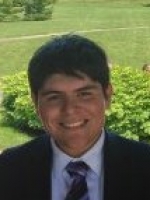 Michael Chapa
When Michael Chapa was accepted to Summer College in 2012, he didn't have the means to pay for it. Not willing to let that stop him, he applied himself determinedly to raising the needed funds—and in three weeks he had...
> more
Additional resources
For students in New York City or the San Francisco Bay area: Wishbone is a non-profit organization sending low-income high school students to afterschool and summer programs. Wishbone connects students with out-of-school programs in line with their passions and then links these students to donors, both online and offline, to help raise the funds students need to attend their programs. To learn more, visit Wishbone.
For students in Philadelphia: The Charles E. Ellis Trust for Girls helps eligible young women in Philadelphia excel in high school and prepare for post-secondary success by providing financial support for a variety of educational endeavors. Among them, The Ellis Trust awards funding for summer programs up to six weeks in length and/or $12,000 per student. To learn more, visit Ellis Trust for Girls.