Faculty and staff
Laura K. Barré, MD, RD, Co-Director
Laura K. Barré, MD, RD, is a clinical assistant professor in the Division of Nutritional Sciences.
Barré was a scholar-athlete at Cornell, obtaining a BS in nutrition from DNS and competing on the track and field team. She completed a dietetic internship at Emory University and practiced as a clinical dietitian focusing on geriatrics. She then went on to graduate from Dartmouth Medical School in 2001 with an MD. Barré conducted research on AMP-activated-kinase in skeletal muscle in the Department of Medicine at Dartmouth and taught histology and neuroanatomy within the Anatomy Department at the Dartmouth Medical School.
In 2011 Barré completed a post-doctoral research fellowship in geriatric mental health research focusing on healthy eating in persons with serious mental illness within the Dartmouth Institute for Health Care Policy and Clinical Practice. Most recently, she received a young investigator award from the Obesity Society for her work in this area.
Barré joined the DNS faculty in 2013. She advises students within the Post-Baccalaureate Certificate Program in Health Studies. She has a particular interest in the evolution of the classroom in the era of technology and has enjoyed introducing the "flipped" classroom to the Applied Human Anatomy and Physiology courses.
Erica Bender, CNM, NP-Ob/Gyn, Co-Director
Erica Bender is the manager of the DNS Human Metabolic Research Unit, where her clinical procedures on human participants have led to her research in maternal-child nutrition and hormonal disorders in women as they relate to nutrition. Bender is also responsible for the facilitation of human nutritional research for the faculty of DNS.
Bender is a certified nurse-midwife in the specialty of obstetrics and gynecology and nurse practioner. During her early career, she concentrated heavily on obstetrics. She has delivered approximately 900 babies and provided prenatal/postnatal care to thousands of women. In her later career, she focused on gynecology and primary care for women. She has worked in diverse environments such as private practice, indigent care, health departments, and hospital systems, as well as academia.
She received her MS in nursing from SUNY Downstate Medical Center in Brooklyn, New York, where she received two distinguished awards, Excellence in Clinical Practice and Excellence in Academic Achievement. She is a member of the American College of Nurse Midwives, a certified childbirth educator, and a national healthcare educator.
Anthony L. McCall, MD, PhD, FAC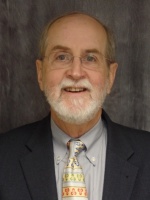 Anthony L. McCall received his MD from the Medical College of Wisconsin and his PhD in neural and endocrine regulation from the Massachusetts Institute of Technology. His clinical training was at the Boston University Medical Center where he did his residency in internal medicine, endocrinology fellowship, and was chief medical resident.
At the University of Virginia, he was the James M. Moss Professor of Diabetes in internal medicine from 2001-2017, director of the Diabetes Clinical Services at UVA Health System, medical director of the Virginia Center for Diabetes Professional Education, and director of the inpatient glucose management program. He also served as vice president for clinical science for the Endocrine Society from 2015-2018.
His research focus has been on diabetes and hypoglycemia. NIH funded studies include effects on the brain, work on artificial pancreas for type 1 diabetes, safe control of inpatient diabetes in heart surgery, mechanisms to restore glucagon defenses in insulin-deficient diabetes, detection of glucagon abnormalities early in type 1 diabetes, behavioral management of type 2 diabetes, and rural health discrepancies in prevention of diabetes complications.
McCall is an emeritus professor in the Endocrine Division at UVA and professor of nutritional sciences at Cornell University.