Exciting performances, thought-provoking lectures
The School of Continuing Education and Summer Sessions invites you to continue your education in one of the most enjoyable ways possible—by attending our free summer events series! We offer concerts and lectures at no charge to encourage you to take a chance and experience something new or listen to music you may never have heard, all while visiting our gorgeous campus.
See the Tuesday, Wednesday, and Friday pages for a list of past events.
Next up: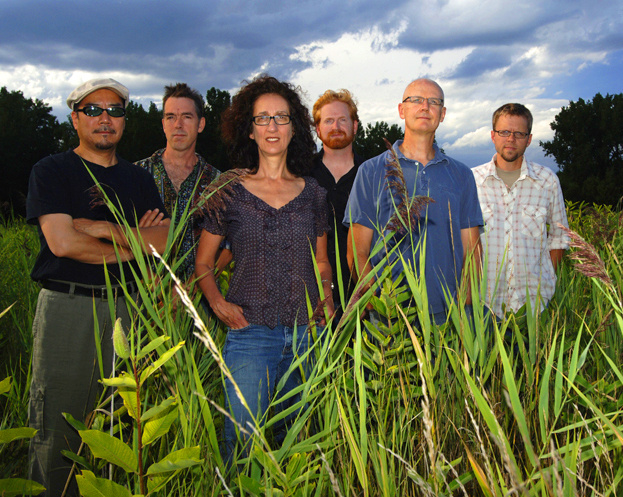 Friday, July 29, 2016, 7:00 pm
Arts Quad
A longtime favorite of critics and fans, The Horse Flies blend Americana roots with indie rock, ethnic percussion, creative songwriting, and a fierce, percolating groove. With a love of both the traditional and the modern, The Flies have consistently explored the intersection of the two to create a musical world all their own. Part trance-inducing minimalism, achieved through a neo-primitive approach to fiddle music, and part folk-rock American gothic, The Flies' music is intense, quirky, poetic, and extremely skillful. (Photo credit: Thomas Hoebbel)
Tuesday, August 2, 2016, 7:30 pm
Klarman Hall
Journey West chronicles the migration of musical melodies from their countries of origin to distant lands. Led by ensemble director Max Buckholtz and featuring Dara Anissi, Mark Weinand, Chad Lieberman, and Nikolai Ruskin, this musical journey will follow tunes as they wander the globe as a result of war, imperialism, nomadic dispersions, mass emigrations, and musical crazes. This trek specifically tracks melodies and instrumentation starting in the Middle East and traveling through Europe and across the ocean to the New World.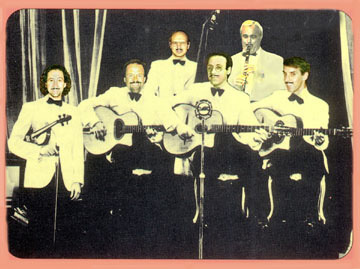 Friday, August 5, 2016, 7:00 pm
Arts Quad
Central New York's premier gypsy swing band, Djug Django has been delighting dancers and jazz buffs for years. The ensemble specializes in the music of guitarist Django Reinhardt, who founded the Quintette du Hot Club in Paris in the 1930s—but they also perform jazz standards, Latin rhythms, and "N'awlins soul," as well as originals by band member and multi-instrumentalist Dave Davies.
"I love summer in Ithaca because of the series — keep it up SCE!"
"It's a wonderful community resource — a great variety of events and you can't beat the price!"