The information below pertains to Summer Session 2018. If you would like to be notified when Summer Session 2019 course information is available, please sign up for e-mail updates.
Our faculty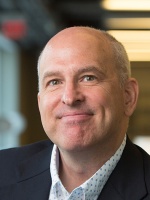 David Taylor
David Taylor is dean and professor of international business at Kyoto International University. He also teaches marketing in the global MBA program at the Doshisha University Graduate School of Business and is academic director for the Business World program at Cornell University. His interdisciplinary and cross-cultural research interests are in consumer behavior and the interface of marketing and leadership.
Taylor earned a BA in political science from Dickson College, an MPS in hotel administration from Cornell University, and a PhD in management from the State University of New York–Binghamton. Prior to becoming a professor, Taylor spent fifteen years in industry working in or on more than twenty-five markets in North America, Europe, and Asia. He has also advised international companies and co-owned a small business.
Taylor is an avid baseball fan and is interested in real estate investment. Most recently, he and his wife remodeled a cafe on the outskirts of Kyoto, Japan, and now live there with their two sons.