The information below pertains to Summer Session 2018. If you would like to be notified when Summer Session 2019 course information is available, please sign up for e-mail updates.
Our faculty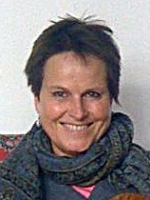 Jane-Marie Law
An associate professor of Japanese religions, Jane-Marie Law teaches in Cornell's Department of Asian Studies. She holds an undergraduate degree in religious studies from the University of Colorado and MA and PhD degrees from the University of Chicago, where her work in the history of religions focused on Japanese ritual performance and ritual studies.
Over the last several years, Law has been working on a monograph on Buddhist monasticism in the United States. She has served on the board of directors for Namgyal Monastery Institute of Buddhist Studies in Ithaca, New York, the North American seat of the personal monastery of Holiness the Dalai Lama. She has also been involved in projects to bring together scholars, social activists, and educators working on issues of religion and human rights.