Faculty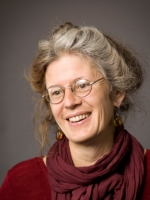 Cecelia Lawless, program director
Cecelia Lawless is a senior lecturer in the Department of Romance Studies where she teaches both literature and advanced language courses. She holds a PhD from Cornell in comparative literature. She has a strong interest in film and architecture and has published a book on Cuba, Making Home in Havana.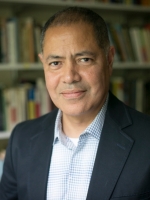 Gerard Aching
Gerard Aching is professor of African and Romance Studies. He is a Provost's Fellow for Public Engagement at Cornell University and a faculty fellow at the Atkinson Center for a Sustainable Future. He is the author of The Politics of Spanish American Modernismo: By Exquisite Design (1997), Masking and Power: Carnival and Popular Culture in the Caribbean (2003), and Freedom from Liberation: Slavery, Sentiment, and Literature in Cuba (2015). Professor Aching's areas of research and interest include Caribbean colonial literatures, slavery and philosophy, just war theory and colonialism, and the public performances of subjectivity.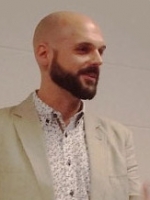 Jon Snyder
Jon Snyder is an adjunct professor of Spanish literary and cultural studies in Madrid, Spain, where he teaches for Boston University, the University of California Education Abroad Program, and the State University of New York at Albany. The author of Poetics of Opposition in Contemporary Spain: Politics and the Work of Urban Culture (2015), he holds a PhD from the University of Michigan–Ann Arbor.