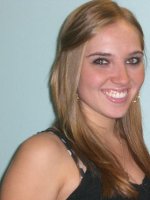 Arielle Schaeffer
My rotations included operating room anesthesia, emergency room doctor patient interaction, pediatric ER condition assessments, and clinical appointments with cancer patients.
Rotations
Dr. Danielle Lindenmuth
Assistant Professor of Anesthesiology
Assistant Attending Anesthesiologist
New York Presbyterian Hospital
I shadowed Dr. Lindenmuth in the OR and helped her with different aspects of the anesthesia. She explained everything she does so that I have a better understanding of what is going on. She had me observe many different types of surgeries.
Woodhull Emergency Room
North Brooklyn, part of New York City's Health and Hospitals Corporation/Affiliated with NYU Langone Medical Center
This rotation consisted of me observing how the doctors, residents and nurses interact with patients coming through the Emergency Room.
Dr. Shari Platt
Associate Professor of Clinical Pediatrics Weill Cornell Medical College/ Associate Attending Pediatrician New York-Presbyterian Hospital
In the Pediatric ER I spent most of my time following medical students, residents or attendings. I saw children with different types of problems. I learned the process of assessing a patient's problem and figured out the best plan of action for treating them. When I was not observing I would often interact with patients by helping them put on a movie, handing out stickers, or making them food.
Dr. Tessa Cigler
Assistant Professor of Medicine Weill Cornell Medical College/ Assistant Attending Physician New York-Presbyterian Hospital
With Dr. Cigler I sat in on all appointments she had with patients. I learned about the many different ways of treating Breast Cancer and certain factors that determine the best route of treatment is best for a patient. In addition, sat in on physical exams and learned about the different surgical ways of treating breast cancer and the many ways patients recover from it.
Dr. Jeffrey Perlman
Professor of Pediatrics Weill Cornell Medical College/ Attending Pediatrician New York-Presbyterian Hospital
With Dr. Perlman I shadowed his group of residents and fellows as they conducted rounds. During these rounds I heard reports on each child and the intended plan of action for helping each child further develop. Through these rounds I got to see babies ranging from 23 weeks to full term. Here I served largely on an observational scale as rounds are meant to help residents and fellows learn how to report on a particular case and come up with a plan for their ailments.
Programs
Human Ecology Urban Semester Program