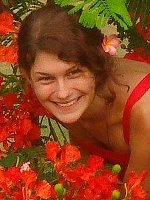 Kasia Hozer
My rotations included the hospital rounds, pediatric ER, surgical nursing, and emergency room care.
Rotations
Dr. Michael O'Dell
Adjunct Professor of Rehabilitation Medicine Columbia University College of Physicians and Surgeons/ Professor of Clinical Rehabilitation Medicine/ Weill Cornell Medical College/ Attending Physiatrist New York-Presbyterian Hospital
I shadowed Dr. Michael O'Dell and medical residents and as they interviewed and treated patients.
Dr. Shari Platt
Associate Professor of Clinical Pediatrics Weill Cornell Medical College/ Associate Attending Pediatrician New York-Presbyterian Hospital
In the pediatric ER, I observed the attending physician and residents in their patient care, as well as provided basic support and care consistent with volunteer abilities.
Surgical Nursing
Weill Cornell Medical College
At surgical nursing, I worked to accommodate the patients, by providing clean bedding, water, etc, and maintaining a generally clean environment. The nurses occasionally allowed me to observe basic procedures and talk to patients on a need basis.
Woodhull Emergency Room North Brooklyn
part of New York City's Health and Hospitals Corporation/Affiliated with NYU Langone Medical Center
At Woodhull, I followed medical students in their rounds and basic patient care. In addition, I attend some of their lectures.
Programs
Human Ecology Urban Semester Program