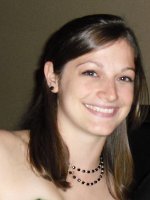 Katie Jean
My rotations included pediatric ER and clinics, neonatal intensive-care unit, patient appointments, surgery, and orthopaedic / musculoskeletal rehabilitation unit.
Rotations
Dr. Shari Platt
Associate Professor of Clinical Pediatrics Weill Cornell Medical College/ Associate Attending Pediatrician New York-Presbyterian Hospital
Dr. Platt is in charge of the Pediatric ER; however I participated in rotations with different doctors every week. In the Pediatric ER I shadowed doctors and assisted patients in anything they needed from food to toys and helped them get the attention they needed from doctors.
Elise Cagan LMSW
Director of the TAPP (Teenage Pregnancy and Parenting Program) New York Presbyterian Hospital
Elise Cagan set up a rotation for me in the Pediatric clinics as well as Labor and Delivery and the NICU. I work with different doctors each week. This included patient rounds, sitting in on meetings, and observing procedures.
Dr. Peter Tang
Assistant Professor of Orthopedic Surgery at the Columbia University College of Physicians & Surgeons and Assistant Attending of New York-Presbyterian Hospital/Columbia University Medical Center
I shadowed Dr. Tang and his medical residents during office appointments with patients, clinic hours, and I had the opportunity to observe some of his surgeries.
Woodhull Rehabilitation Unit North Brooklyn
part of New York City's Health and Hospitals Corporation/Affiliated with NYU Langone Medical Center
During my Woodhull Rehabilitation Rotation with Dr. Jonah Green, Orthopaedic Surgery & Musculoskeletal Services Rehabilitation Medicine, I was able to shadow and observe doctors in various areas of the rehabilitation unit.
Programs
Human Ecology Urban Semester Program