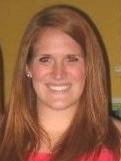 Kristin Marrese
My rotations included pediatric clinic and neonatal intensive care, genetic medicine, gastroenterology, and HIV clinic rounds.
Rotations
Woodhull Pediatrics North Brooklyn
part of New York City's Health and Hospitals Corporation/Affiliated with NYU Langone Medical Center
During my rotation with Dr. Clementina Okunpolor, I shadowed her in the pediatric clinic and observed in the NICU. I attended rotations with medical students and shadowed doctors on the Pediatric floor.
Department of Genetic Medicine
New York Presbyterian Hospital
I volunteered in the Department of Genetic Medicine at NYP. I was responsible for getting the patients ready for their bronchoscopes. I would bring them to admitting, escort them to their assigned room, and administer a 6-minute walk test. I was also able to sit in on procedures.
Dr. Yuki Young
Instructor Medicine, Gastroenterologist, Mount Sinai Medical Center
With Dr. Young, I observed her appointments and patient care at her practice.
Dr. Shirish S. Huprikar
Associate Professor, Medicine, Infectious Diseases / Director of the Transplant Infectious Diseases Program/ Associate Program Director of the Infectious Diseases Fellowship Program
With Dr. Huprikar, I sat in on his HIV clinic (Jack Martin Fund Clinic) where he sees patients with or at risk for HIV/Aids. I also attended medical rounds with him at hospital.
Programs
Human Ecology Urban Semester Program