Winter Session 2019 will run from December 26, 2018 to January 19, 2019, with three-week on-campus classes beginning on January 2, 2019. We will update the Winter Session site in September. If you would like to receive an e-mail notice when this happens, please join our e-mail list. In the meantime, you may want to browse through the site to get an idea of what we offer.
Featured faculty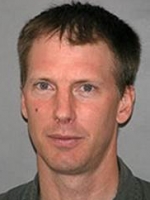 Bryan Danforth
Bryan Danforth is a professor in the Department of Entomology at Cornell. His work falls within the field of systematics and evolution. In particular, he is interested in the evolution of insects and how the phylogeny of insects can be reconstructed using molecular and morphological data.
Professor Danforth holds a PhD from the University of Kansas as well as a master's degree from the University of Kansas and a bachelor's degree from Duke University.