Courses will be added to the Winter Session roster between September and December. Visit often to see the latest course listings.
Featured faculty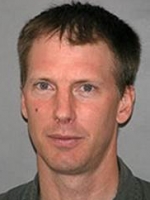 Bryan Danforth
Bryan Danforth is a professor in the Department of Entomology at Cornell. His work falls within the field of systematics and evolution. In particular, he is interested in the evolution of insects and how the phylogeny of insects can be reconstructed using molecular and morphological data.
Professor Danforth holds a PhD from the University of Kansas as well as a master's degree from the University of Kansas and a bachelor's degree from Duke University.