Winter Session 2019 will run from December 26, 2018 to January 19, 2019, with three-week on-campus classes beginning on January 2, 2019. We will update the Winter Session site in September. If you would like to receive an e-mail notice when this happens, please join our e-mail list. In the meantime, you may want to browse through the site to get an idea of what we offer.
Featured faculty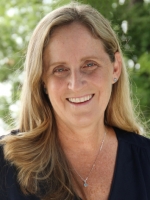 Lauren Chambliss
Lauren Chambliss teaches and practices applied communication, from social media to traditional print. A former prize-winning journalist and columnist in Washington, DC, Chambliss's teaching focus is on the power of written communication to reach broad audiences and influence or impact decision making. Chambliss will teach Writing for Communication, a core requirement for communications majors. In this course, students will master fundamental communications skills across multiple platforms.
In her prior role at Cornell as communications director for the Atkinson Center for a Sustainable Future, Chambliss was responsible for crafting messaging about sustainability and translating complex science for different stakeholder groups, from farmers to policy makers. Chambliss also headed up an energy conservation project for the College of Agriculture and Life Sciences to encourage behavioral change in the workplace by leveraging the internet and social networks to promote sustainable behavior. Chambliss frequently presents on communications topics at conferences worldwide, and she conducts communication trainings for scientists of all ages.
Programs
Experiential Writing in the Yucatan